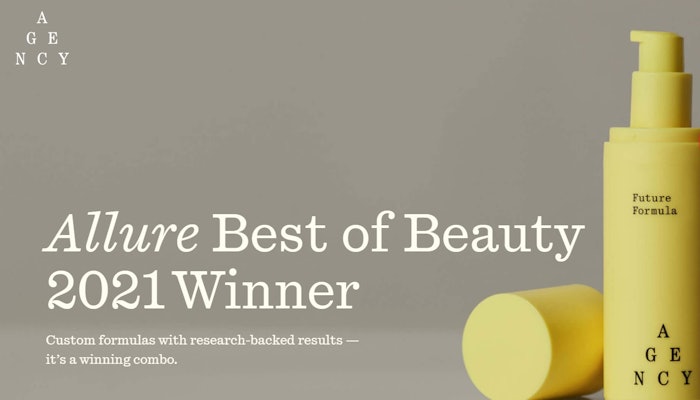 Courtesy of Agency Skincare
Agency Skincare's Future Formula has won the Allure Best of Beauty Breakthrough Award in the prescription tretinoin category.
The Breakthrough category highlights innovative products that are first of their kind.
Products are tested annually amongst Allure editors, each vetted to discover the most groundbreaking products. 
Agency's Future Formula targets skin concerns such as wrinkles, fine lines, texture and skin firmness. It is a custom cream made specifically for each patient based on instructions from a dermatology provider and includes four active ingredients that may include tretinoin, a prescription-strength retinoid known for its anti-aging benefits, azelaic acid, niacinamide, tranexamic acid or dexpanthenol.
Agency can adjust the concentration of each ingredient based on the patient's needs and modify formulas to cater to their skin's unique trajectory.