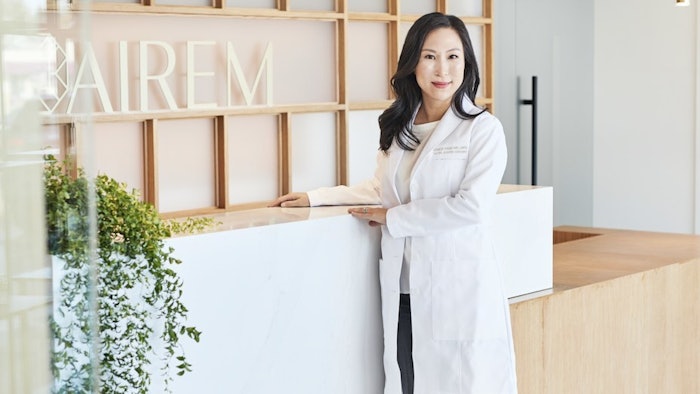 Courtesy of AIREM
Eunice Park, MD, has opened a new Korean beauty-inspired medical aesthetic spa in the U.S.: AIREM.
Dr. Park is a facial plastic and reconstructive surgeon based in Long Island, New York. AIREM, Korean for "beauty," is based on the concept of gwallee, a centuries-old Korean principle of maintaining self-care. 
AIREM offers medical-grade skincare, aesthetic treatments and plastic surgery in a luxury state-of-the-art facility designed to balance the Eastern and Western principles of beauty. The medspa also incorporates a traditional tea ritual called the AIREM Retreat. 
"As a female-founded, AAPI business that launched during Covid, I am thrilled to see how much we have accomplished in just under a year. K-beauty stands for Korean beauty which many people associate with sheet masks and a multi-step skincare regimen. Clinical K-beauty goes one step further. It combines leading skincare and aesthetic technology from Korea and the best Western clinical-grade ingredients," said Dr. Park.