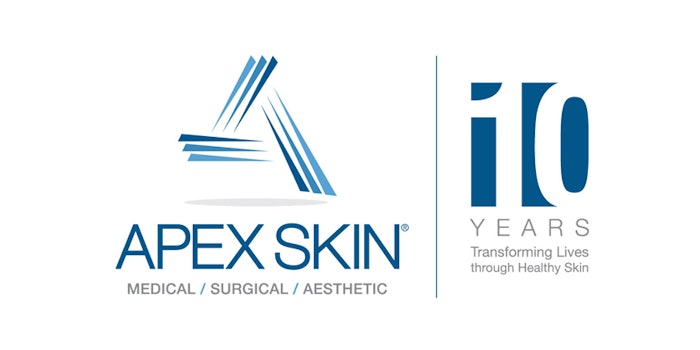 Courtesy of Apex
Apex Dermatology and Skin Surgery Center recently opened a new office in Cuyahoga Falls, Ohio, treating general, surgical and cosmetic dermatology needs.
This marks the opening of the 11th location in 10 years for the Apex Dermatology group. 
"I began Apex 10 years ago with a goal of providing easy access to expert dermatology care. Before Apex existed, patients were often waiting months to be seen for their skin care needs, even for skin cancer. I'm thrilled to open our newest location in Cuyahoga Falls and share our expert dermatology care in this community," says Jorge Garcia-Zuazaga, MD, founder of Apex Dermatology.
Nurse Practitioner Taylor Yoder, MSC, RN, FNP-C, will oversee the practice. Taylor Yoder is currently treating pediatric and adult patients at the new Cuyahoga Falls location.
"I am proud to be a part of Apex, and proud to be a part of the Cuyahoga Falls community. I look forward to treating patients of all ages and helping them transform their lives through healthy skin," said Yoder.