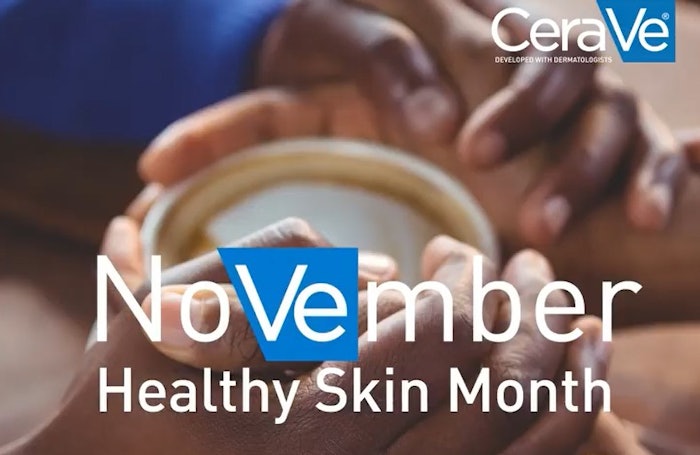 Courtesy of CeraVe
CeraVe has launched the "Think Ceramides!" digital campaign, in honor of National Healthy Skin Month this November.
The campaign focuses on the importance and benefits of the brand's powerhouse ingredient, ceramides, which are included within all CeraVe product formulations. Throughout the month of November, CeraVe will showcase information on ceramides and their role in protecting skin on all if its social media pages.
"Ceramides are the foundation of our brand and have been since our inception more than 15 years ago," said Jaclyn Marrone, vice president of marketing at CeraVe. "The three essential ceramides found in every single CeraVe product were meticulously chosen in collaboration with dermatologists and, as such, are identical to those found naturally in the skin. We understand many consumers may not know what ceramides are, so the hope for our new campaign is to raise awareness about the fundamental role they play in protecting our greatest organ, our skin."