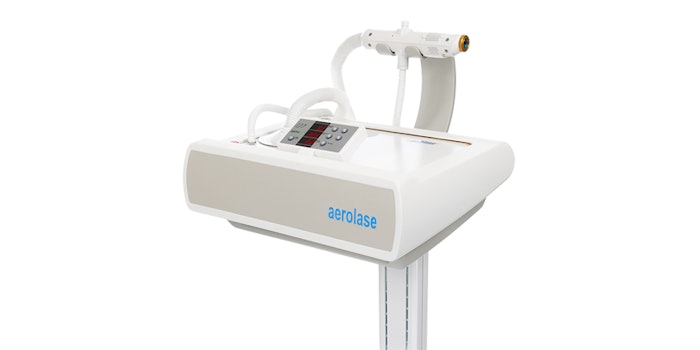 Courtesy of LightRx
LightRx has announced plans to rollout Aerolase's Neo Elite aesthetic medical laser across all locations. 
LightRx is a medspa chain with 24 locations across 14 states.
Aerolase is a manufacturer of portable high-power lasers for dermatology and aesthetics applications. 
The Neo Elite utilizes 650 Microsecond Technology, a proprietary laser energy delivery system, to treat 36 FDA-cleared indications with a single device.
"Neo Elite's efficacy and versatility stood out as unique among the range of lasers and energy-based devices we evaluated," said Rich Morgan, founder and CEO of LightRx. "Plus, Aerolase expertly delivers on claims around clinical efficacy and treatment comfort. Our patients love Aerolase treatments. Neo's combination of benefits, including simplicity of use, has allowed for uniform results and safety across our entire network, serving to strengthen our brand leadership. The Neo Elite looks like it will be transformative to LightRx, a real engine to our expansion."