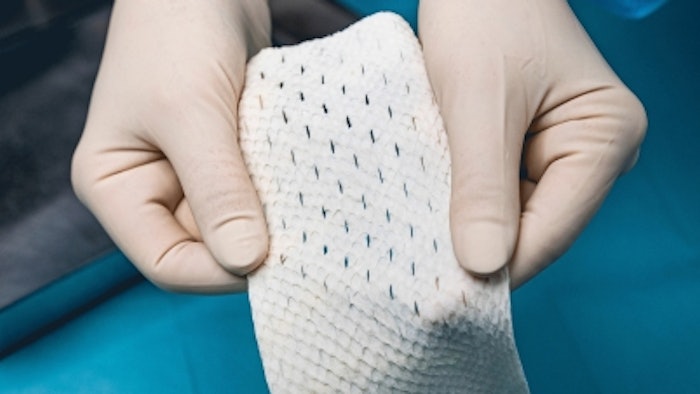 Kerecis has received U.S. Food and Drug Administration approval to market its Kerecis Omega3 SurgiBind, an implantable fish-skin graft, to be used in plastic and reconstructive surgery, to reinforce soft tissue where weakness exists.
"I used the product in a ray amputation surgery, and I was pleased with the outcome. There were no post-op complications; the incision stayed closed and healed quickly. The Kerecis product compliments surgical procedures, provides a bacterial barrier and reinforces the body's healing mechanism," said vascular surgeon Dr. Hector Crespo Soto of the Sanger Heart and Vascular Institute of Atrium Health, the first physician to use SurgiBind commercially outside of a study.
The fish-skin technology provides rapid incorporation and cell ingrowth, accelerated neovascularization and faster wound closure.
"This new product re-enforces our entry into the surgical market and demonstrates that the benefits of our technology extend beyond treating severe wounds and preventing amputations," said Kerecis founder and CEO Fertram Sigurjonsson.