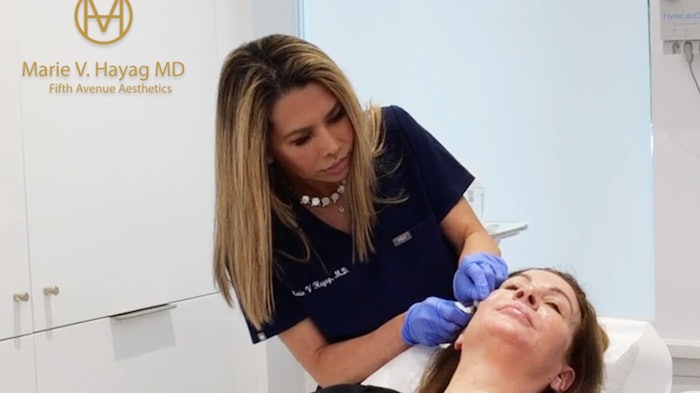 Courtesy of Marie V Hayag, M.D.
Marie V. Hayag, MD, a New York City-based board-certified dermatologist, is expanding her dermatology practice, Fifth Avenue Aesthetics, with a new location in Palm Beach, Florida.
Dr. Hayag specializes in the latest techniques for the face and body, including dermal fillers, neurotoxins, face and neck laser rejuvenation and more. Concierge services will also be offered at the Palm Beach facility.
"I love what I do because I can use my artistry and science knowledge to customize everyone's individual beauty—modern beauty," said Dr. Hayag. "It is important to help my patients capture that confidence and awareness of what makes them feel good about themselves and to help them achieve their goals of becoming their best selves."