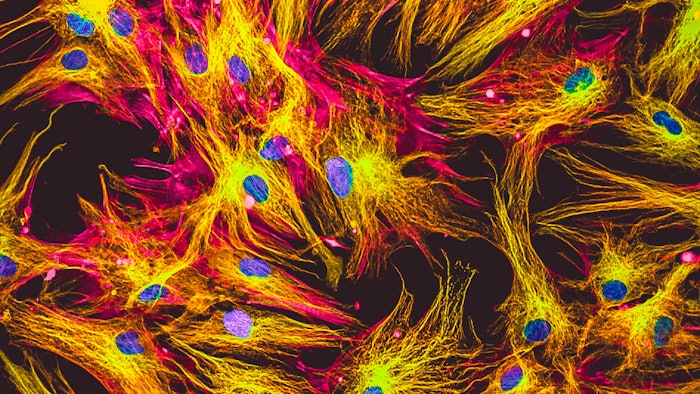 AVITA Medical has announced that preclinical data successfully established proof of concept in two key areas of cell-based gene therapy: skin rejuvenation and epidermolysis bullosa.
AVITA Medical is a regenerative medicine company that develops and commercializes a technology platform that enables point-of-care autologous skin restoration for multiple unmet needs.
The company partnered with researchers at the Houston Methodist Research Institute (HMRI) to analyze the preclinical data, which showed successful regeneration of the skin by pairing AVITA Medical's proprietary Spray-On Skin Cells with HMRI's patented RNA technologies to reverse cellular aging.
"We are encouraged by these early results and look forward to continuing to work with AVITA Medical to explore technologies for reversing aging of skin cells," said Dr. John Cooke, chair of the department of cardiovascular sciences, and medical director of the RNA Therapeutics department at Houston Methodist Research Institute. "Skin is the body's largest organ, and molecular signaling from aged cells can have a significant impact on the rest of the body. Therefore, reversing aging of skin could have significant implications for other systems in the body."
Working in partnership with scientists at the Gates Center for Regenerative Medicine at the University of Colorado School of Medicine, the preclical data on epidermolysis bullosa showed successful regeneration of skin from gene-modified skin cells to correct the mutation associated with recessive dystrophic epidermolysis bullosa, a rare and incurable skin disorder caused by mutations in the gene encoding structural proteins, resulting in skin fragility and blistering.
"These initial results are a meaningful step forward in the advancement of our epidermolysis bullosa program," said director of the Gates Center for Regenerative Medicine Dr. Dennis Roop. "We're looking forward to continuing to work with AVITA Medical on this novel approach to delivering gene-edited skin cells to patients."