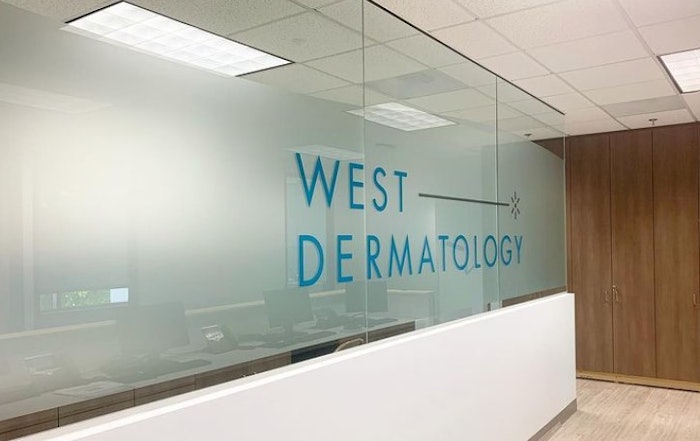 Courtesy of West Dermatology
West Dermatology has announced the acquisition of Laser Skin Care Center (LSCC), a dermatology practice in Long Beach, California.
"There are numerous dermatology providers in the market, but we believe few compare to the high-level of care and clinical excellence that Dr. Bryna Kane, Dr. Edward Glassberg and their team provide to their patients. Laser Skin Care Center is an impressive clinic that provides a mix of medical, surgical and cosmetic care and is a welcome addition to the West Derm family of practices," said Brian Stern, CEO of West Dermatology.
Laser Skin Care Center serves clients in the Los Angeles, Long Beach and greater Orange County communities with services including medical, surgical and cosmetic dermatology and dermatopathology. 
As part of the West Dermatology family of practices, LSCC will receive business support services at every level. LSCC providers will continue to make the treatment decisions and provide clinical excellence for their patients.