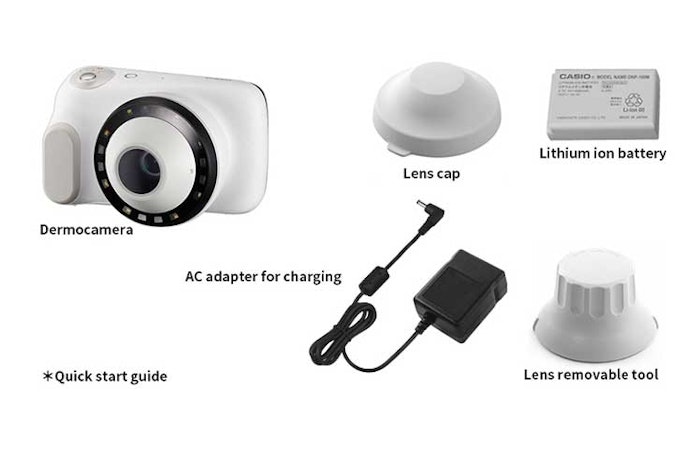 Courtesy of Casio
Casio America has received U.S. Food and Drug Administration (FDA) clearance to market its DZ-D100 DERMOCAMERA and the DZ-S50 dermoscope for skin observation as medical devices.
Casio markets calculators, keyboards, digital cameras, mobile presentation devices, disc title and label printers, watches, cash registers and other consumer electronic products. 
The DZ-D100 delivers both standard sized and close-up shots of an affected area with a single unit, and can be used with the D'z IMAGE Viewer, a free downloadable software to manage the captured images.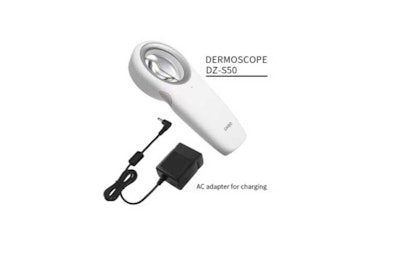 The DZ-S50 dermoscope is designed to make skin observation easier and can take both ordinary or standard sized and close-up shots without switching lenses. The unit can capture polarized, non-polarized and UV photos at the same viewpoint with a single click of the shutter button.
The DZ-D100 and DZ-S50 have received FDA Class I clearance and will be available in the U.S. on Casio America's e-commerce site by March 2022.