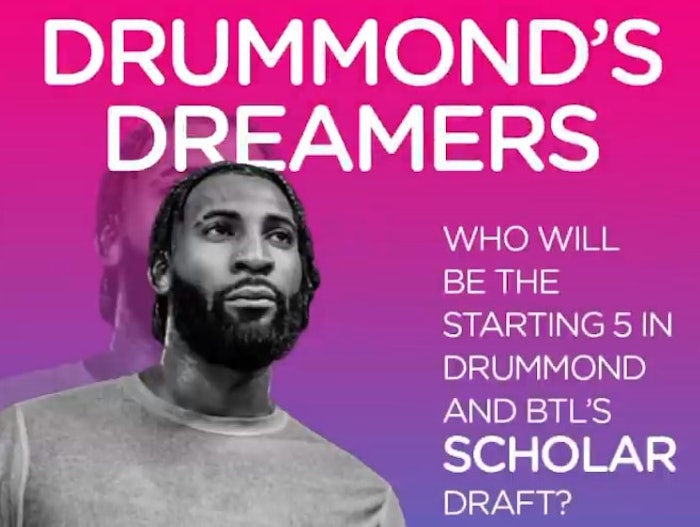 Courtesy of BTL
BTL and professional basketball player Andre Drummond have announced five winners of BTL's first scholarship program: the BTL Scholar Draft.
The BTL Scholar Draft awarded five student-athletes $15,000 grants toward college tuition and fees.
Applicants were asked to submit a two- to five-minute video sharing their aspirations and what confidence in their sport means to them. The videos were then reviewed by the BTL team and Andre Drummond himself.
"The stories behind what fuels these young athletes' confidence and dedication were all so inspiring," said John Ferris, BTL Aesthetics vice president of marketing. "Through this grant, we hope the winners feel empowered and confident to move forward in their academic careers and truly invest in themselves, which is what BTL is truly all about at its core."
The scholarship winners are:
Alaysia Oakes (Lynchburg, VA)
Sydney Stapf (West Bloomfield, MI)
Charity McDowell (Indianapolis, IN)
Emaria Banks (Loganville, GA)
Terry Burrel III (Cypress, TX).
"It's really important to me that we continue to break down barriers and provide opportunities for kids who need them. This program is all about empowering student-athletes and giving them a chance for a better future," said Drummond.