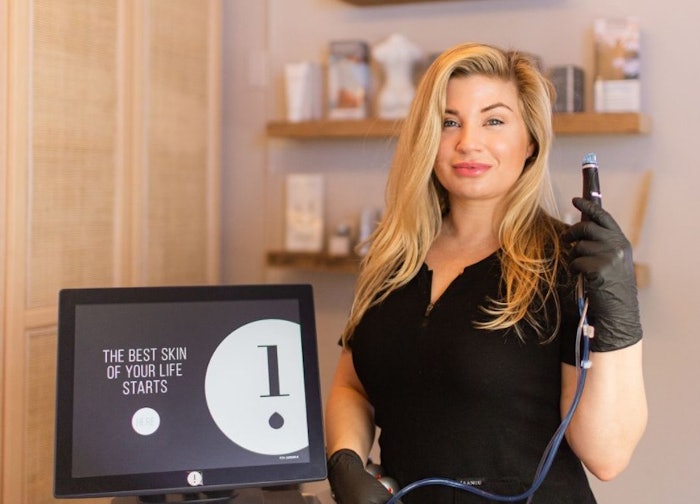 Courtesy of @hydrafacial
The BeautyHealth Company has launched the HydraFacial Syndeo, a digitally connected device with data retrieval function developed to enhance the consumer and provider experience. 
"We're thrilled to be launching our next-generation HydraFacial delivery system. Syndeo positions us to lead in the beauty health market by applying technology and data to maximize our customer experience," said Andrew Stanleick, president and CEO of BeautyHealth. "Meaning 'connected' in Greek, Syndeo is a milestone for us in connecting our community of consumers and providers, offering a new level of data and insights on preferences and trends for the ultimate personalized experience."
The data retrieval function enables the company to analyze consumer behavior and can also enhance consumer engagement through branding and gamification.
"Innovation is a key strategic pillar of our growth, and as we build the future of BeautyHealth with new products and technologies like Syndeo, we're always listening and learning in an effort to strengthen our relationship with our community," said Stanleick. "Syndeo's connectivity leverages personalized targeting, with the goal of ultimately driving increased consumer activation."