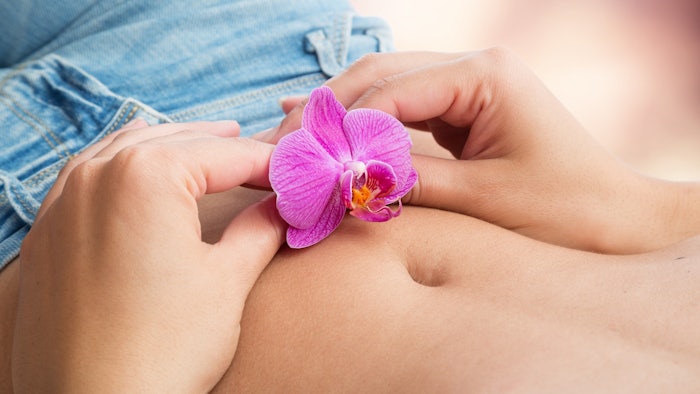 A pilot study that included 47 subjects with no history of breast cancer found that injections of autologous platelet-rich plasma (A-PRP) significantly improves postmenopausal vulvovaginal atrophy (VVA).
For the study, published in the Journal of Cosmetic Dermatology (February 23, 2022), Doaa M. Saleh, MD, and Rania Abdelghani, MD, enrolled 47 women with postmenopausal VVA. All were treated with two sessions of A-PRP injections spaced one month apart. Vulvovaginal condition was evaluated at baseline and one month after the last treatment using the vaginal health index (VHI). In addition, the researchers evaluated the impact of VVA on quality of life and sexual life through responses to a vulvovaginal symptom questionnaire (VSQ).
There was a significant improvement of total VHI scores at one-month post-treatment. VSQ responses showed significant improvement of burning, pain, irritation, dryness, discharge, desire to be intimate, sexual relationships, pain during sexual activity and and dryness during sexual activity at one month post-treatment compared to baseline.