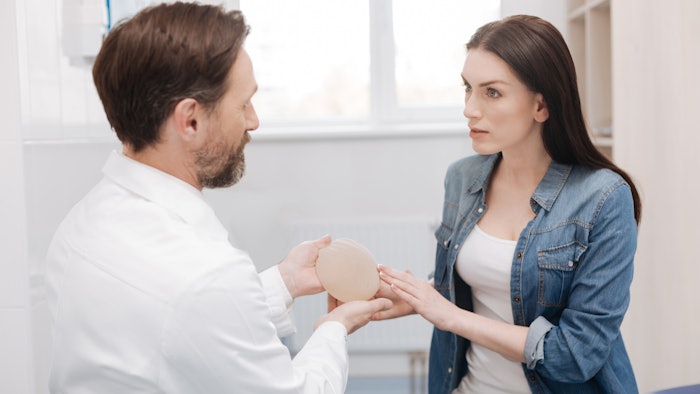 While implant-based breast reconstruction can be a blessing if all goes well, that blessing quickly turns into a curse if it becomes infected. A recent study by Malke Asaad, MD, et al., published in the journal Plastic and Reconstructive Surgery, investigated the outcomes of second implant-based breast reconstruction surgeries following the removal of an infected implant.
Related: FDA Strengthens Safety Requirements for Breast Implants
The retrospective study focused on patients the received second implants between January 2009 and December 2019. Out of the 6,093 patients that received implant-based breast reconstructions, 298 (5%) required device removal after infection. Eighty-three of these patients went on to get second-attempt breast implants, 36% of which developed one or more postoperative complications. Infection was the most commonly reported, with a total of 23 (25%) of the second-attempt reconstructions resulting in infection.
The study found that second-attempt reconstructions had a significantly higher rate of infection, with a total of 21%, compared to first-attempt cases, which only reported an infection rate of 9%. Patient satisfaction with the second-attempt reconstruction and sexual well-being was also reported as being lower than with the first attempt (p = 0.018 and p = 0.002, respectively).
Related: Breast Reconstruction Market Trends
The authors concluded that while it is reasonable to offer woman the option of having a second-attempt implant-based breast reconstruction, these patients have a higher rate of infection and lower rate of satisfaction. It is therefore important to educate patients of the risks and give them realistic expectations before moving forward with the second-attempt reconstruction.