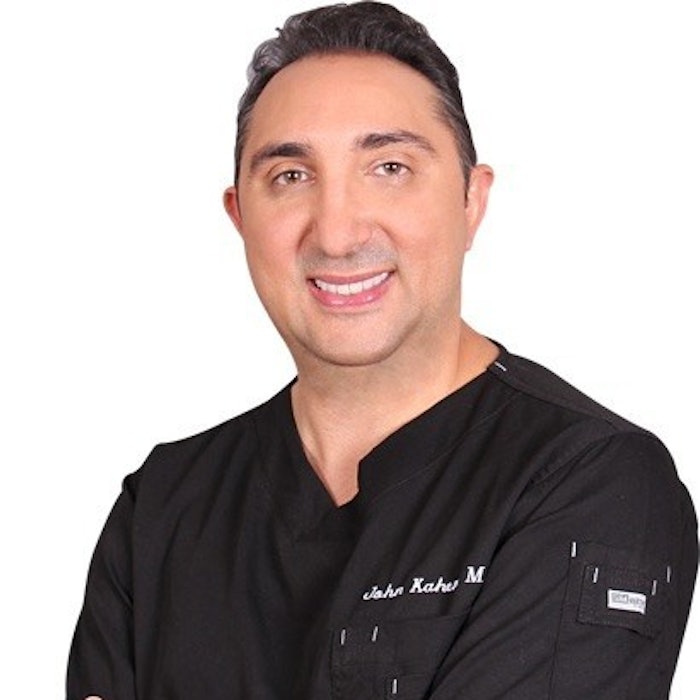 John Kahen, MD, was voted the Top Hair Surgeon by Ritz Carlton Experience's Magazine for his work in hair restoration procedures. Dr. Kahen is a renowned hair restoration surgeon that brings "consciousness, innovation and empowerment to a roster of clients ranging from Hollywood elite to fortune 500 CEOs." 
Related: Dr. Bob Basu Named One of America's Best Plastic Surgeons for Breast Augmentation
Dr. Kahen believes that the importance of hair extends beyond a physical presentation and goes further into the subconscious and self-image. He entered private practice exclusively as a hair restoration surgeon in Beverly Hills in 2007, and retains membership in the International Society of Hair Restoration Surgery. 
Recognized as one of the first hair surgeons to apply the science of Platelet Rich Plasma in hair restoration, Dr. Kahen has received the Aesthetic Award for three consecutive years. He has been featured in Robb Report Best of the Best, Newsweek Top Doctors, ESPN, CNN, CNBC, Marketwatch, BBC, USA Today, New York Times, Los Angeles Times, U.K. Daily Mail and Beverly Hills Times Magazine.