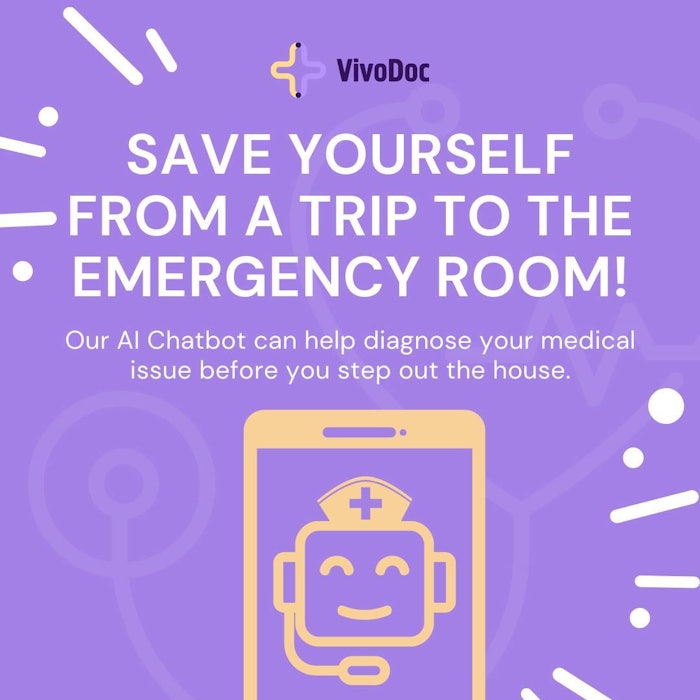 VivoDoc, a Dallas-based physician practice optimization platform, announced their partnership with athenahealth, an EHR and point-of-care mobile applications provider for physician practices. Together, they will help physicians modernize their practice management and patient engagement capabilities. 
Patients use VivoDoc's mobile app to search for care by entering symptoms and through AI-enabled "self-traige" functionality, are guided to the right course of action, ensuring they don't over or under react. The app then connects the patient to the right provider and enables easy scheduling into their calendar with a choice of virtual or in-person appointments. Patients verify insurance or direct cash pay, and complete necessary forms in advance.
Related: Revision Skincare & RVL Pharmaceuticals Announce Strategic Partnership
For physicians, listing their practice on VivoDoc will serve as a method to market their services to patients searching for care, streamline scheduling by removing the need for calling the office for appointments and reduce double bookings and no-shows, as well as simplify the payment process through direct-pay or insurance. The app also delivers HIPAA-compliant telemedicine platform to engage with patients who prefer virtual appointments. 
"I am thrilled that VivoDoc is live and I'm looking forward to working with athenahealth to provide an all-in-one healthcare experienc," said Rahman Mohammed, M.D., founder and CEO of VivoDoc. "I started VivoDoc with the aim of helping physicians manage their practices better in terms of appointments, accounts, and finances. With VivoDoc, they can increase their visibility to a wider audience and help more people than they previously could, even more efficiently." 
VivoDoc is currently onboarding 24 individual physicians and 104 practices with a target of enlisting more than a 1,000 practices and 10,000 active users by the end of the second quarter of 2022.