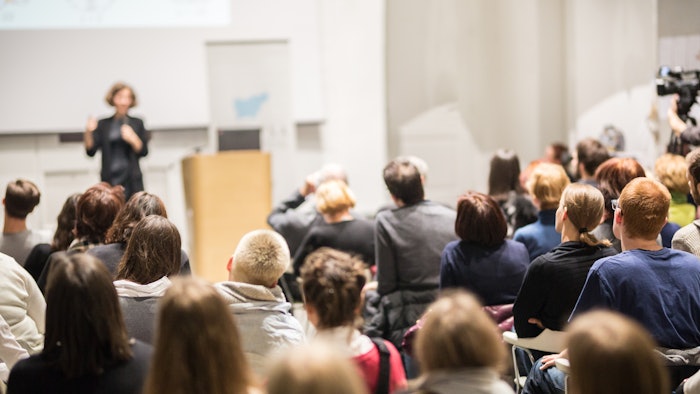 Revance Therapeutics, Inc. presented six abstracts at the 2022 Toxins International Conference on July 27-30, 2022, in New Orleans, Louisiana. Among the highlights is an abstract presenting data demonstrating the enhancement of membrane binding of the core toxin of BoNT/A via Revance's peptide excipient, RTP004. Every abstract presentation is available for conference attendees online for six months post-meeting.
Related: AcelRx Pharmaceuticals Receives Abstract Acceptance for Presentation at Plastic Surgery: The Meeting
Other highlights from the presentations include data from the Aspen-1 Phase 3 trial, which evaluated the efficacy, duration of effect and safety profile of DaxibotulinumtoxinA for Injection in the treatment of cervical dystonia. The abstract was presented by Cynthia Comella, M.D., 2022 President of the International Neurotoxin Association (INA).
Complete abstracts and details on presentation times and dates can be found on the Toxins 2022 website.
Conor Gallagher, vice president of medical affairs and scientific innovation at Revance, said, "Our latest scientific findings and introduction of new data underscores Revance's commitment to the advancement of research of neurotoxins in both aesthetic and therapeutic indications while reinforcing DaxibotulinumtoxinA for Injection's differentiated performance profile. The presentation of this data demonstrates Revance's drive for innovation in facial aesthetics and supports the strong potential of our therapeutic pipeline in the neurotoxin category. We are pleased to continue to realize the potential of our investigational neurotoxin and share these discoveries with the greater scientific community."
The six abstracts presented at the 2022 Toxins International Conference include:
ASPEN-1: A Phase 3 Trial Evaluating the Efficacy, Duration of Effect, and Safety of DaxibotulinumtoxinA for Injection in the Treatment of Cervical Dystonia
Authors and Affiliations: Joseph Jankovic, Cynthia Comella, Robert A. Hauser, Atul T. Patel, Todd M. Gross, Roman G. Rubio, Domenico Vitarella, Parkinson's Disease Center and Movement Disorders Clinic, Department of Neurology, Baylor College of Medicine, Houston, TX; Rush University Medical Center, Chicago, IL; University of South Florida, Tampa, FL; Kansas City Bone & Joint Clinic, Overland Park, KS; Revance Therapeutics, Inc., Nashville, TN
A Cell-Penetrating Peptide Binds Directly to and Enhances Membrane Binding of the Core Toxin of Botulinum Neurotoxin Serotype A
Authors and Affiliations: Michael J. Pulkoski-Gross, Julie Chu, Rainy Shai, Priscilla Too, Revance Therapeutics, Inc., Nashville, TN
DaxibotulinumtoxinA for Injection Demonstrates Consistent Safety and Efficacy in Black Subjects: Subgroup Analysis From a Large, Open Label Repeat-Dose Study
Authors and Affiliations: Charles Boyd, Valerie Callender, Cheryl Burgess, Jessica Brown, Conor J. Gallagher, Boyd Beauty, Birmingham MI, Callendar Center for Clinical Research, Glenn Dale, MD, Center for Dermatology and Dermatologic Surgery, Washington, DC, Revance Therapeutics Inc., Nashville, TN
Clinical Immunogenicity of DaxibotulinumtoxinA for Injection in Glabellar Lines Including Subjects With Multiple Exposures: Pooled Data From the Sakura Phase 3 Trials
Authors and Affiliations:  Shannon Humphrey, Jeffrey S. Dover, Ronald R. Bowsher, Amanda Clancy, Liu, Conor Gallagher, University of British Columbia and Humphrey Cosmetic Dermatology, Vancouver, British Columbia, Canada; Skin Care Physicians, Chestnut Hill, MA; B2S Life Sciences, Franklin, IN;  Revance Therapeutics Inc., Nashville, TN
Biochemical Stability and Microbial Control of Reconstituted DaxibotulinumtoxinA for Injection (DAXI)
Authors and Affiliations: Mung Bernarndo, Kimberlee Ellis, Thai Thach; Revance Therapeutics Inc., Nashville, TN
A Phase 3, Open-Label, Multicenter Trial to Evaluate the Long-Term Safety and Efficacy of Repeat Treatments of DaxibotulinumtoxinA for Injection in Adults With Isolated Cervical Dystonia
Authors and Affiliations: Jaroslaw Slawek, Peter McAllister, Sebastian Paus, Daniel Truong, Todd M. Gross, Roman G. Rubio, Pat Kesslak, Domenico Vitarella, Al. Jana Pawla, Medical University of Gdańsk, Gdańsk, Poland; St. Adalbert Hospital, Gdańsk, Poland; New England Institute for Neurology and Headache, Stamford, CT, Department of Neurology, University of Bonn, Bonn, Germany; Department of Neurology, GFO Kliniken Troisdorf, Troisdorf, Germany; University of California, Riverside, CA; The Parkinson and Movement Disorder Institute, Fountain Valley, CA; Revance Therapeutics, Inc., Nashville, TN