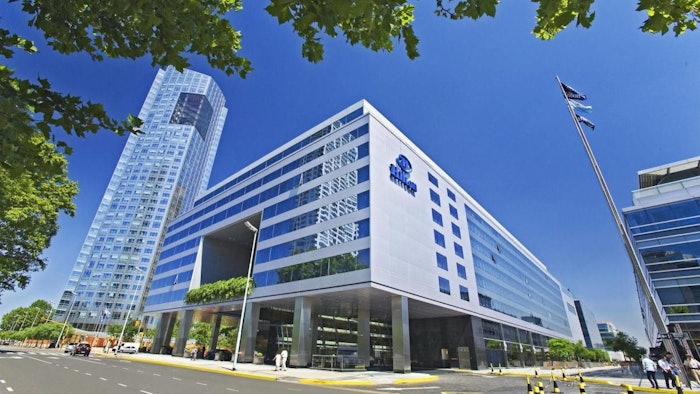 Photo courtesy of Hotel Hilton Buenos Aires.
The XXVI Latin American and Iberian Congress of Cosmetic Chemists event will be held on April 16-18, 2023 at the Hilton Hotel in Buenos Aires, Argentina. 
The event is organized and hosted by the Latin American and Iberian Federation of Cosmetic Sciences (FELASCO) and the Argentinean Association of Cosmetic Chemists (AAQC). This will be the organizations' first in-person event post-pandemic. 
Related: Revance Therapeutics Showcase New Abstracts at 2022 Toxins International Conference
Leading Argentine and foreign specialists, as well as special guest speakers, will discuss trending topics within the world of cosmetic chemistry. 
The event will be attended by 400 participants from Argentina, Latin American, Portugal and Spain. There will be a pre-congress course taught by industry specialists offered that will allow those interested in attending to be trained in thematic proposals.