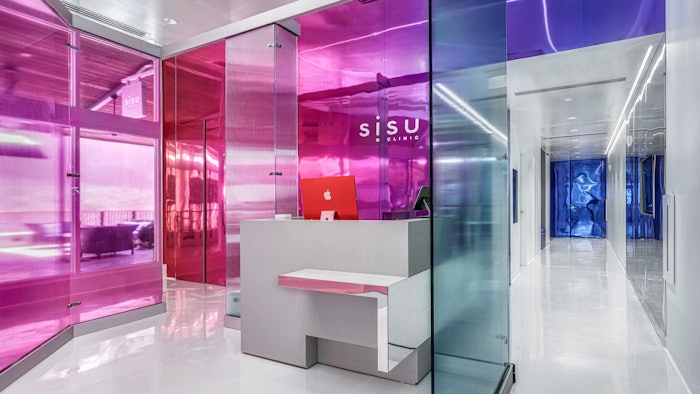 Photo courtesy of Sisu Clinic
Sisu Clinic Opens Second U.S. Location
Sisu Clinic opened their second US location on Sept. 16, 2022, at Brickell City Centre in Florida. Following the launch of their first location in Coral Gables, which opened doors to visitors in June, 2022 at the Shops at Merrick Park, this opening signals the clinic's continued expansion in the US market. 
Founded in 2018, and featuring 16 locations across Ireland and the UK, Sisu is commited to setting a new standard for medical integrity within their practice, as reflected in the development of hiring criteria and consistent investment in specialized training that evolves their techniques and protocols for administering treatment. 
Related: IMO Cosmetic Dermatology Ribbon Cutting Ceremony with Coral Gables Mayor Vince Lagos
"At Sisu, we believe in empowering everyone we treat to put their best face forward. Our ethos has always been to put the patient first and focus on connecting with each and every individual to understand where they're coming from and what they want from their treatment. We believe the best results are achieved when we partner with our patients," says Brian Cotter, M.D., co-founder and global medical director.
The new Brickell City Centre location will offer services with a hyperfocus on Botox and dermal fillers, as well as Kybella, Sculptra and a collection of Sisu exclusive treatment packages tailored to the individual. 
This opening also coincides with the US launch of the clinic's Skin Booster treatments, which have been popularized across Europe since the early 2000s. Skin Boosters feature a hyaluronic acid compound formulated to boost collagen and elastin and deliver deep hydration to combat dull, dry or damaged skin.