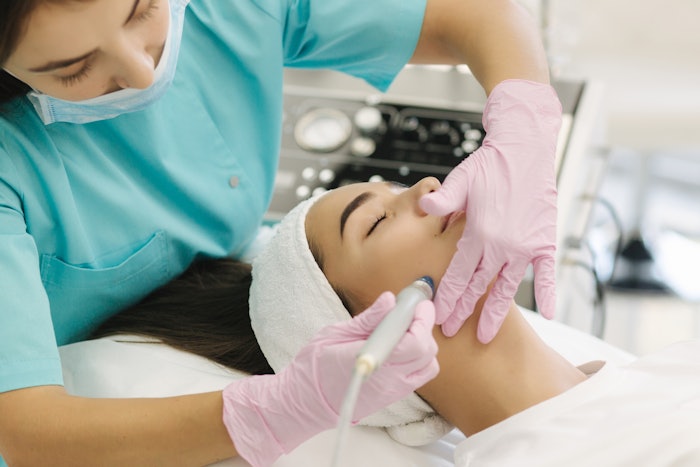 CoverWell by InjectSure, the wellness, spa and beauty industries' first ever per-treatment spa insurance, has officially launched at a Florida Spa Association event in Key Largo. 
CoverWell Insurance
The pay-per-procedure spa insurance protects the client, the business and its licensed practitioners against the risks of common cosmetic and wellness procedures not covered by health, general liability and malpractice insurance. 
CoverWell is backed by Universal Casualty and Inter Insurance Agency Services in all 50 states. This insurance product was developed for over eight years by personal injury attorney, Patrick Tighe, and board-certified plastic surgeon, Daniel Kapp, M.D., who saw both patients and businesses suffer as a result of medical complications from aesthetic procedures. 
The policy is paid for by the client at the time of the service, and the client and business become co-insureds, receiving coverage up to 60 days post-procedure for up to $125,000 in corrective care costs. Averaging around 4% of the cost of a treatment, CoverWell can be bundled into the cost of any service while keeping competitive pricing. 
Related: Spa Safety 101
Understanding Spa Insurance
Business owners sometimes realize that health and general liability insurance will not cover a complication from a bad reaction or mishap with a cosmetic or spa treatment. Malpractice/professional liability insurance will seldom cover a complication until or unless the injured client hires a lawyer and sues the spa, salon or practitioner. 
"We know that the vast majority of skin and body care procedures are trouble free," explains Tighe. "But the little-known reality is that if something goes wrong during what should be a safe procedure, the only recourse is for the client is to sue the establishment for malpractice, waiting on average 24 months for the suit to be tried and settled, causing pain and suffering to the client, a lost customer to the business and a serious chance of reputational damage."
Consumers and businesses not only benefit, but also doctors, nurses and licensed practitioners including estheticians, massage therapists, dentists, acupuncturists, eyelash techs, tattoo artists and more.
Related: #10Things to Respond to Unhappy Clients
Injecture Insurance Coverage
Some of the medical aesthetic and skin and body enhancement procedures covered by this value-added insurance include: 
Cosmetic Injectables and Dermal Fillers: Restylane, Radiesse, Botox, Juvederm, Sculptra, Dysport, Belotero, Bellafill, Allē
Body Contouring: CoolSulpting, Cooltone RF/US Skin Tightening, UltraShape, VelaShape, TruSculpt, Zerona, EmSculpt, BTL Vanquish, Liposonix, Emtome
Laser Treatments: IPL, Fractional Lasers, Laser Hair Removal, Erbium Laser, Pulse-Dye Lasers
Spa and Wellness Treatments: Body Wraps, Acupunture, Hydrotherapy, Moxibustion, Massage, IV Therapy, Colonics, Cryotherapy
Beauty and Body Art: Eyelash Extensions, Permanent Makeup, Tattooing, Piercing
Skincare Treatments: PRP, Microneedling, Hydrafacial, Chemical Peel
Sexual Health: Emsella, MonaLisa Touch, MOJO Therapy, Vaginal Rejuvenation