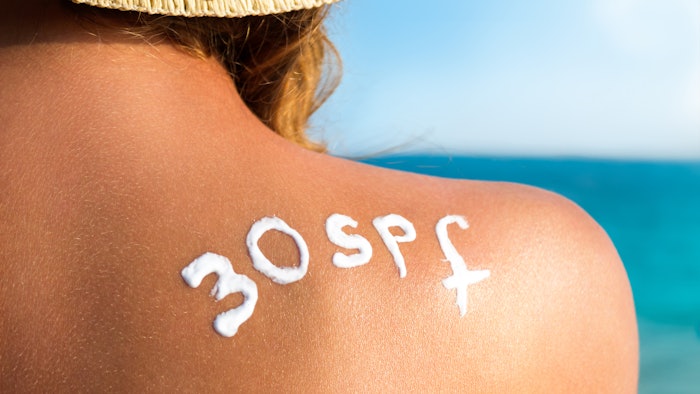 EltaMD Named a Brand That Matters
EltaMD has been named in Fast Company's "Brands that Matter" list for its memorable campaign to raise skin cancer awareness and prevention. The list honors brands and nonprofits that have had an impact on business and culture. 
The skin care brand's campaign, "Heads, Shoulders, Knees and Toes" reminds people to include every part of the body when applying sunscreen and checking for moles. 
"We are very proud for EltaMD to be included in the prestigious Fast Company "Brands That Matter" list, which showcases brands that authentically communicate and demonstrate brand purpose and mission," said Joanna Zucker, CEO of US CP Skin Health. "EltaMD's Skin Cancer Awareness Campaign was created to raise awareness on the importance of sunscreen."
Related: EltaMD Partners with Witney Carson To Promote Skin Cancer Awareness
"Heads, Shoulders, Knees and Toes" Campaign
The campaign included sweepstakes, activations and partnerships with beauty publications, as well as celebrity and influencer collaborations. The brand also hosted a LinkedIn live with Mona Gohara, M.D., to spread sun safety messages. 
EltaMD also sponsored mobile skin cancer screening programs such as the Colorado Melanoma Foundation's Sun Bus and the Skin Cancer Foundation's Destination Healthy Skin Journey, reaching more than 60 cities combined. 
To celebrate this recognition, EltaMD is hosting an event at their CP Skin Health US Headquarters in Scottsdale, Arizona on Nov. 10, 2022. The brand's leadership team will present, along with Dr. Karen Nern, M.D., EltaMD's Advisory Board Member. The Colorado Melanoma Foundation's Sun Bus will also be onsite to offer live skin cancer screenings for all attendees.