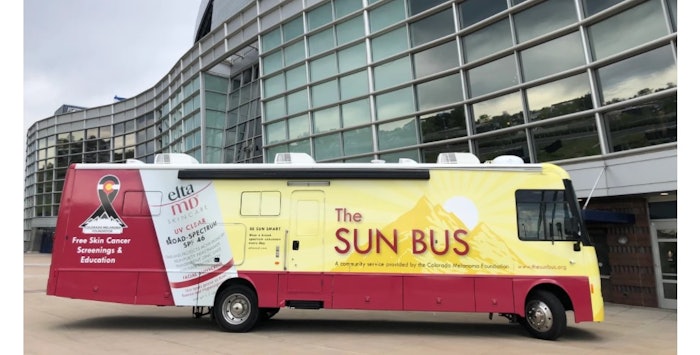 Courtesy of the The Sun Bus
Epiphany Dermatology and the Colorado Melanoma Foundation have partnered with The Sun Bus to provide free skin cancer screenings and sun-safety education to those in need.
The Sun Bus will tour throughout Denver, Aspen, Basalt, Glenwood, Frisco, Edwards and Grand Junction.
The Sun Bus is the brainchild of Karen Nern, MD, Colorado Melanoma Foundation board member and market medical director for Epiphany Dermatology in the state of Colorado. 
Dermatologists from Epiphany will be on the bus performing the screenings.
Members of the public can see where the Sun Bus will be this summer and access educational information for about skin cancer prevention and screenings.