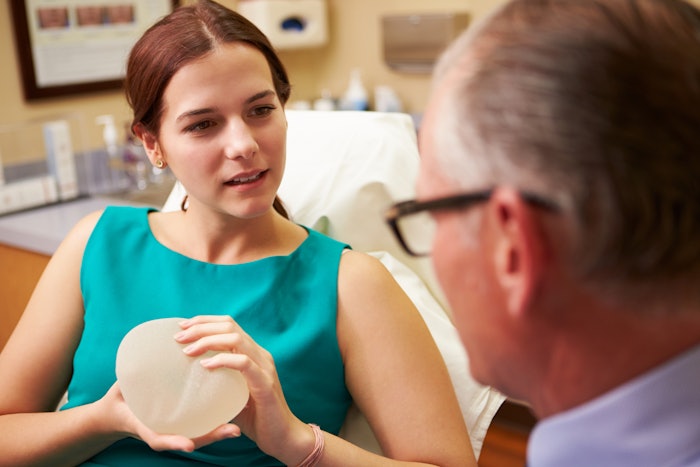 Breast Wellness and Aesthetics
A new program at one of New Jersey's most prominent plastic surgery practices is offering past, current and future breast surgery patients a new way to obtain long-term, comprehensive monitoring of breast wellness and aesthetics. 
Related: FDA Safety Alert: Cancerous Scar Tissue & Breast Implants
Board-certified New Jersey plastic surgeons Christopher P. Godek, M.D., FACS and Christina M. Pasick, M.D., with the Personal Enhancement Center say the Restore Breast Program allows breast enhancement, breast reduction, and breast reconstruction patients access to regular follow-up screenings utilizing advanced diagnostic technology, annual breast implant evaluations, and thorough examinations focused on the health and aesthetics of the breasts. 
Restore Breast Program
The Restore Breast Program is designed for patients who are thinking about undergoing a breast surgery procedure for the first time, as well as those who have had breast surgery in years past, but have not been attending regular appointments for follow-up exams. 
"Particularly after any kind of breast surgery, whether it be an augmentation, a lift, a reduction, or a breast reconstruction, it is absolutely imperative to undergo annual follow-up exams," said Godek and Pasick. "This helps identify any irregularities or potential problems with breast health. Once-a-year exams are very, very important and this program includes these follow-up appointments as well as other unique benefits." 
Related: Aesthetic One App Registers Milestone 22K Breast Implants
Annual Exams and Consultations
The program will also help patients stay in contact with their plastic surgery team and works to keep them updated on the latest advances in aesthetics and anti-aging medicine. When patients come in for a consult that pertains to breast procedures, they are automatically enrolled in the Restore Breast Program. 
Patients who have already had or plan to have gynecomastia treatment or gender-confirming top surgery will also have the program extended to them. The program will also include an annual consultation and breast exam, which may offer the use of advanced VECTRA 3D imaging to show the potential results of specific treatments or ultrasound diagnostic imaging technology to identify possible irregularities. 
One of the additional benefits of the program is a complimentary mini HydraFacial or lymphatic tissue massage treatment from the Personal Enhancement Center's medical spa component, Bella Derma Medi Spa.