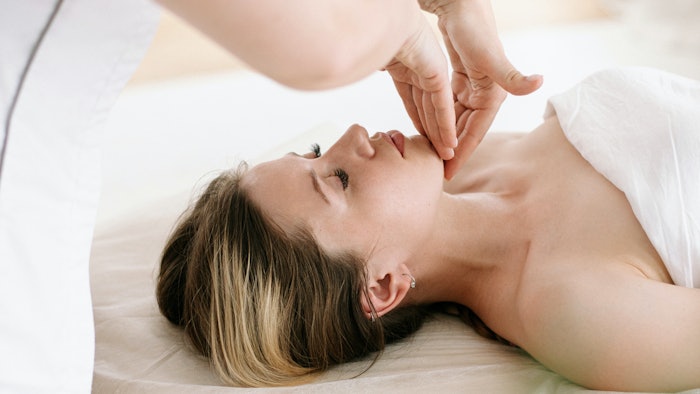 The continued increase of inflation and economic uncertainty is not stopping the Gen Z consumer from seeking out aesthetic facial bars and med spa treatments. With the U.S. professional skin care market increasing at a rate of 11% in 2022, according to Kline's Professional Skin Care Global Series report, spa services will not be going anywhere, any time soon. 
The Gen Z generation appears to be most interested in multi-site skin care destinations and it's unique business structure. Here are three company models that are attracting this age group of skin care enthusiasts. 
Trending Aesthetic Business Models
1. Affordable, Quick Services
Gen Z is displaying a growing interest in spa business models that work for tight budgets and are available for those with strict schedules. This business model oftentimes features membership pricing, and 30 minute facials to that offer maximum results in minimal time. Glowbar offers this business model and its first location opened in Tribeca, New York in 2019, and has since grown to six locations between NYC and Connecticut, with plans to double this number by the end of 2023. 
Related: Which Generations Continue to Prioritize Cosmetic Beauty Procedures?
2. Fixed Pricing with Treatment Specialization
Business models that specialize in a specific treatment with affordable prices have gained the attention of the Gen Z consumer. This model has been observed to succeed in a setting that offers Botox or treatments that target wrinkles. Peachy Studio is another skin care destination that has taken a unique business approach. The company opened its first location in West SoHo in NYC in 2020, and has since expanded to six locations. Peachy Studio specializes in services that treat fine lines and wrinkles, and is one of the first models to offer fixed pricing on Botox. 
3. Membership Programs & Group Appointments
Gen Z clients have also shown an increased interest in business models that offer membership programs and group appointments. Face Foundrié started its franchise model with the opening of its first location in Edina, Minnesota in 2019, and has since grown to 23 locations nationwide, with more plans to expand in 2023. The company's goal is to provide efficient and effective services for the face, lashes and brows. Face Foundrié's monthly membership program includes one custom facial, along with other perks and product discounts. The chain also offers Face Parties, where the company provides facials in a group setting for a bachelorette party, girl's day, birthday party and more. 
There are other business models that facial bars and med spas are implementing around the country with similar concepts including Heyday, Skin Laundry and Ever/Body.