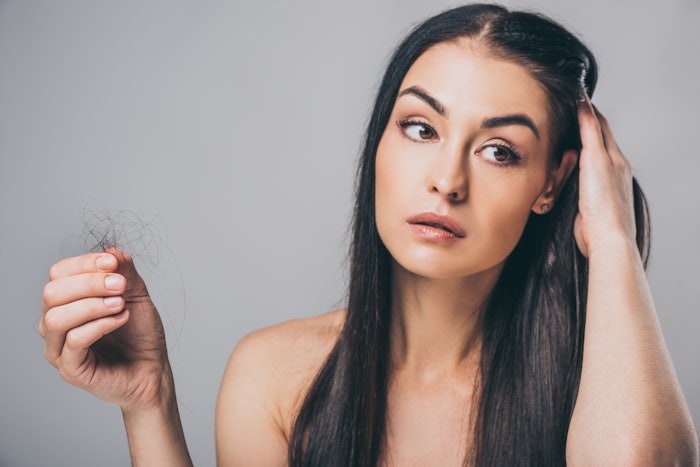 While the increasing problems people are having with hair loss is evident in the world of medical aesthetics, as revealed by the growing interest in oral minoxidil we mentioned in our recent article on the subject, it hasn't always gotten the most attention in popular media and celebrity culture. This is all starting to change and hair loss is finally getting the celebrity treatment.
Related: Oral Minoxidil is Gaining Popularity as an Alternative Hair Loss Treatment
The OSCARS Slap Heard Around the World
The incident at last year's OSCARS award show between Chris Rock and Will Smith involving Jada Pinkett Smith, frequently referred to as "The Slap Heard Around the World", or as many are calling it "Slapgate", has gained significant attention and been used as fodder for gossip over the last year. However, while many have treated the incident as just another celebrity fight to joke about, it brings to light the very real hair loss issues facing many Americans. Alan J. Bauman, M.D., internationally recognized, board certified hair restoration surgeon and founder of Bauman Medical Hair Transplant & Hair Loss Treatment Center decided to take this incident as an opportunity to educate people about alopecia (the general term for hair loss), which affects 80 million Americans, and how to treat the condition.
Slap the $#%& Out of Alopecia
This year's OSCARS, airing March 12th and hosted by Jimmy Kimmel, will feature the "Slap the $#%& Out of Alopecia / Everyone Wins Hair Gift Bag," which is valued at $7K, gifted by Bauman Medical to nominees in categories including Best Actor & Actress, Best Supporting Actor & Actress as well as Best Director and host Jimmy Kimmel. The "Slap The $#%& Out of Alopecia / Everyone Wins Hair Gift Bag'' will include a comprehensive array of tools to combat hair loss such as BaumanMD hair supplements, Dr. Alan J. Bauman's In-Shower Trichology System for haircare, as well as PRP with PDOgro, Bauman's proprietary hair restoration treatment, and more. Bauman will also be providing a complimentary, one-on-one consultation as part of the gift bags.
"In Hollywood, celebrities such as The Rock, Jason Statham and John Travolta are celebrated as bald sex symbols," comments Bauman, "and that is a strong and equally empowering statement upon society. However, for others wanting to break into the biz, hair loss can be the difference between landing the lead role in a rom com to being cast as an extra in a B-level horror flick."