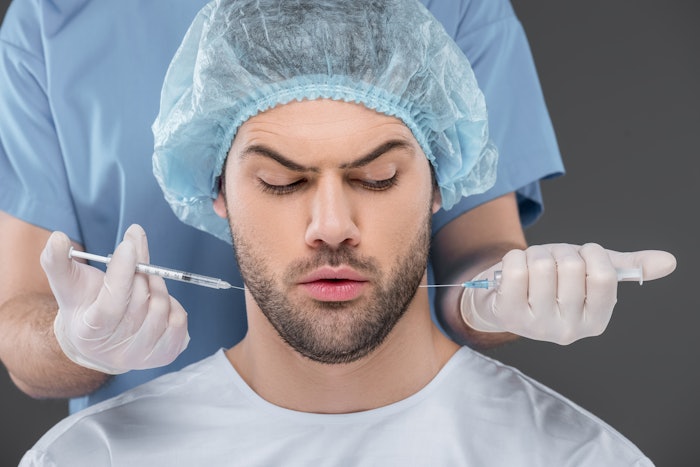 Two major updates to safety guidelines and techniques to increase the safety of cosmetic treatments recently made the news. The first, while not related to a treatment with the highest associated risks, came in the form of the FDA updating its safety guidelines and recommendations for ensuring the safety of dermal filler treatments. "Specifically, the site was updated to include certain risks of using dermal fillers such as swelling and bruising as well as some less common risks such as inflammation – swelling or redness near the dermal filler injection site – following viral or bacterial illnesses or infections, vaccinations, or dental procedures," the spokesperson said. The FDA also added separate sections of recommendations geared to patients and health care providers, including a reccomendation that patients seek a practitioner in dermatology or plastic surgery to perform dermal filler treatments. 
The second update was in relation to a procedure with far higher risks attached, the Brazilian Butt Lift, and the law passed by Florida's House and Senate mandating the use of ultrasound guidance during gluteal fat grafting procedures to improve patient safety. According to the American Society of Plastic Surgeons, gluteal fat grafts, more popularly known as Brazilian Butt Lifts (BBLs), are known to have one of the highest mortality rates of any cosmetic surgery. Advances in techniques and safety guidelines are crucial to ensuring practitioners provide the highest level of patient care possible and both the patient and practitioner are happy with the end results and their pracititioner/client/patient relationship in general.  
In our recent survey which asked, Is learning the latest safety techniques for high risk procedures is a top priority for you? 97% of readers said yes and 3% said no. 
Considering the significance of these safety guidelines and techniques to providing the proper patient care and the overall success and reputation of a practice, learning the latest advances in safer treatment techniques for high risk procedures should be a top priority for any medical aesthetics practitioner. Here are six informative MedEsthetics articles to help you do just that. 
Check back every Tuesday for a new one-click survey.
We'll reveal the answers in next week's MedEsthetics newsletter.