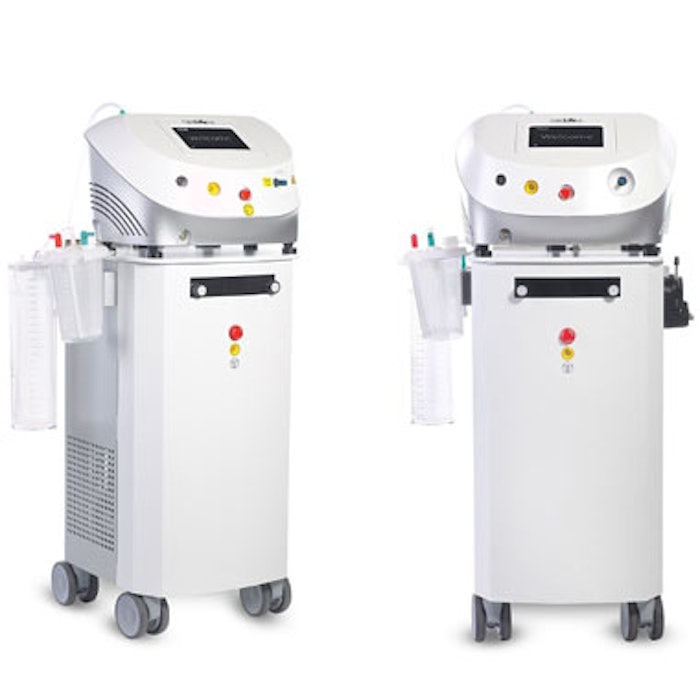 Aesthetic and surgical device manufacturer Alma Lasers is introducing the Alma LipoLife 3G, a third-generation liposuction platform. The device combines multiple modalities to address all stages of liposuction, skin tightening and fat grafting. It comes in a compact, portable and neatly organized system with all required tools and equipment, plus a complete set of accessories.
The LipoLife 3G is powered by the company's 1470nm diode laser, and is indicated for tumescent liposuction. The company promises targeted fat removal with minimal bleeding and bruising; less physician exertion; and shorter patient recovery time. All areas of the body can be treated, including those not easily accessible using conventional liposuction such as the chin, face and neck.
"We are thrilled to introduce the next generation of Alma Lasers' liposuction solution. The new all-in-one solution bring cutting-edge technologies into the liposuction procedures, enabling practitioners to have better control and precision with greater efficiency and safer results," said Ziv Karni, PhD, CEO of Alma Lasers.
For more information, visit www.almalasers.com.