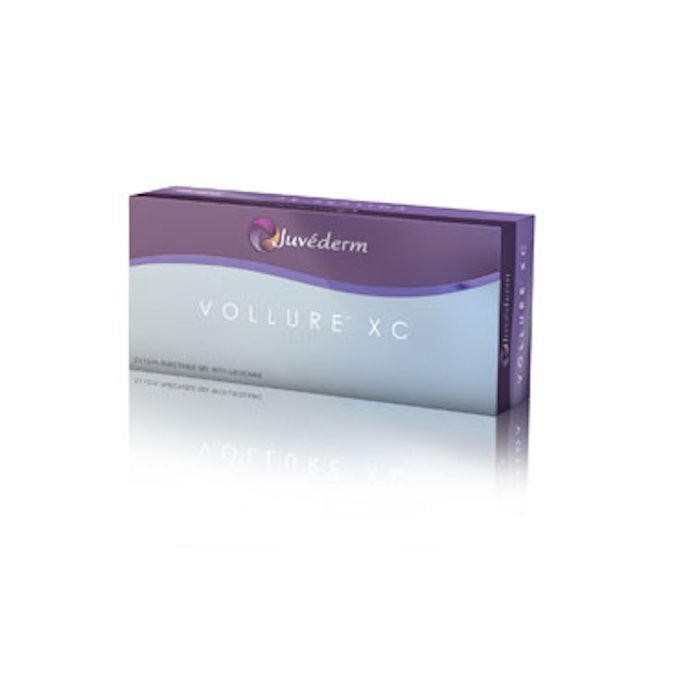 Allergan's Juvéderm Vollure XC, known as Volift outside of the U.S., has received FDA marketing clearance for the correction of moderate to severe facial wrinkles and folds, such as nasolabial folds, in adults over the age of 21.
The hyaluronic acid (HA)-based filler features Allergan's Vycross technology, which blends different molecular weights of HA for longer-lasting results. In the U.S. pivotal clinical trial, a majority of subjects (59%) saw improvement in moderate to severe nasolabial folds that lasted up to 18 months. Patient satisfaction was high—82% of subjects said they were very satisfied at six months and 68% were satisfied with their results at 18 months.
"The FDA approval of Juvéderm Vollure XC demonstrates Allergan's imperative to develop next-generation HA fillers designed to meet different patient needs," said David Nicholson, chief research and development officer at Allergan.