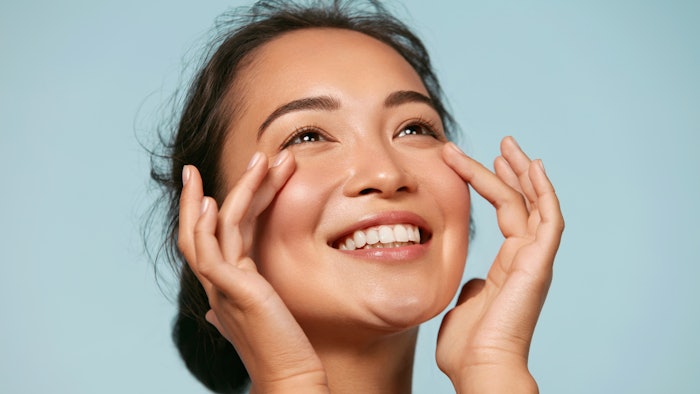 Pigmentation Perfection
As someone with skin so pale I have been asked numerous times when wearing shorts if my legs are "really that white," any kind of difference in pigmentation that appears stands out like a sore thumb. I have been engaged in an ongoing war with freckles since childhood. Thankfully, my inability to go out in the sun without bursting into flames has actually helped me keep my enemy from successfully launching a full-scale invasion. No matter the skin color, however, we all deal with some form of pigmentation inconsistencies, whether caused by age, the sun, acne, etc., that result in the appearance of uneven skin tone. I've included some of the latest and greatest brightening skin care products to help skin look radiant and bright.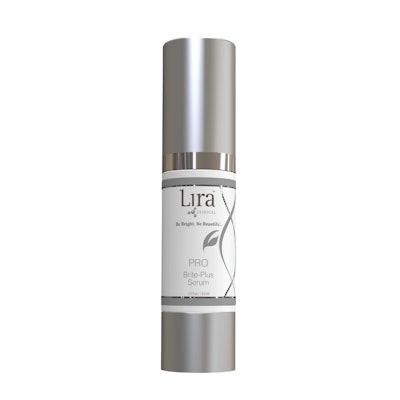 1. Brite-Plus Serum
Lira Clinical's PRO Brite-Plus Serum clinically brightens skin tone while preventing future dark spots. Formulated with stabilized vitamin C, tranexamic acid, ferulic acid and exclusive MASQ-tech, this serum treats dull, fatigued skin to reverse aging, minimize pore appearance while preventing trauma hyperpigmentation formation and naturally hydrate while supporting healthy skin barrier function. It also manages pigmentation distribution throughout the melanin production process and delivers potent antioxidant and brightening properties into the skin without instigating inflammation or irritation.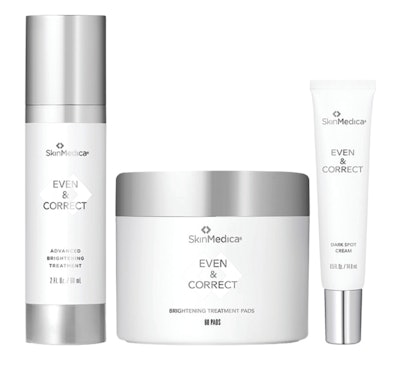 2. Advancing Brightening Collection
SkinMedica Even & Correct Collection appeals to my love for effortless, complete skin care systems. It includes three products - Advanced Brightening Treatment, Dark Spot Cream, and Brightening Treatment Pads - that work separately and together to even skin tone and reduce the appearance of hyperpigmentation and dark spots on the face.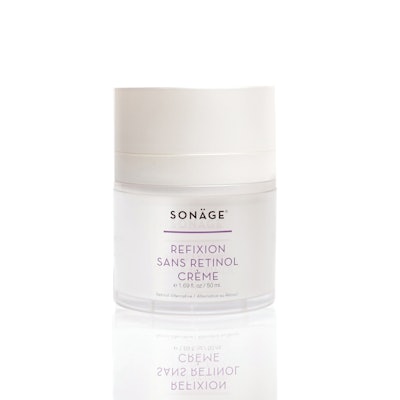 3. Retinol Crème 
Sonäge's Refixion Sans Retinol Crème features a unique bakuchiol compound extracted via monomolecular extraction, meaning only the bakuchiol molecule is removed for use, leaving unwanted residual solvents and psoralens behind. This extremely well defined compound has a guaranteed purity of over 99%. Beneficial for all skin types and ages, it targets all skin concerns, reducing the appearance of wrinkles and discoloration, encouraging cell turnover and resurfacing, fighting dark spots and acne and regulating sebum production.

4. Brightening Serum
Epionce's MelanoLyte Brightening System helps reduce the visible appearance of unwanted dark spots on the face, décolletage and hands. The MelanoLyte Tx contains white water lily extract and licorice extract to help brighten and correct the visible appearance of uneven skin tone as well as reduce unwanted spots on the face and body without irritation or damage to the skin. The MelanoLyte Serum, featuring turmeric and bamboo extract, offers clinically proven results when used in conjunction with MelanoLyte Tx. Clinical trials have shown the system to provide the same, or better, outcomes as leading hydroquinone and retinoid-based regimens.