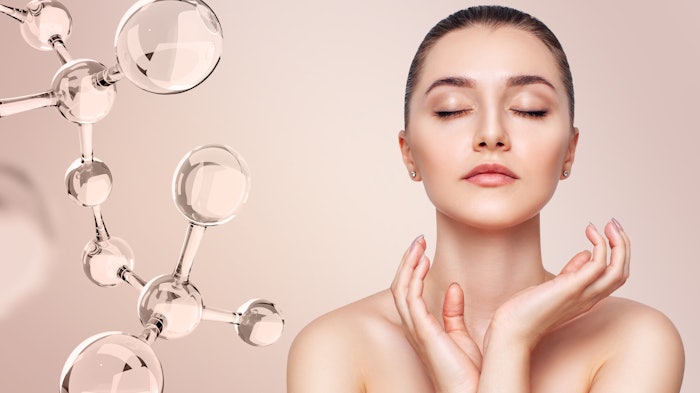 Ultra Chemical has launched Bicomide (INCI: Water (Aqua) (and) Lecithin (and) Niacinamide (and) Lysolecithin (and) Phenethyl Alcohol (and) Caprylhydroxamic Acid (and) Tocopheryl Acetate, (and) Caprylyl Glycol (and) Phytic Acid), a natural and mild ingredient that can help battle skin ailments frequently associated with compromised skin.
Bicomide is composed of two lipid assemblies: internal smart discs that carry the active, and an external lipid vesicle enclosing the discs which encapsulates the ingredient. The vesicle delivers the smart discs to the skin, which then pass through the narrow intercellular spaces of the stratum corneum and reach the targeted skin layer, per the company.
Related: Chemical Safety and Registration, REACH and More
A 30 day clinical study on 20 volunteers using twice daily application of a gel formulation containing 3% Bicomide demonstrated efficacy against different forms of compromised skin without causing other skin complications, per the company.
With a more targeted delivery, results showed efficacy against sebum control and reduction of large pores and number of acne lesions, offering a solution for acne-prone skin.