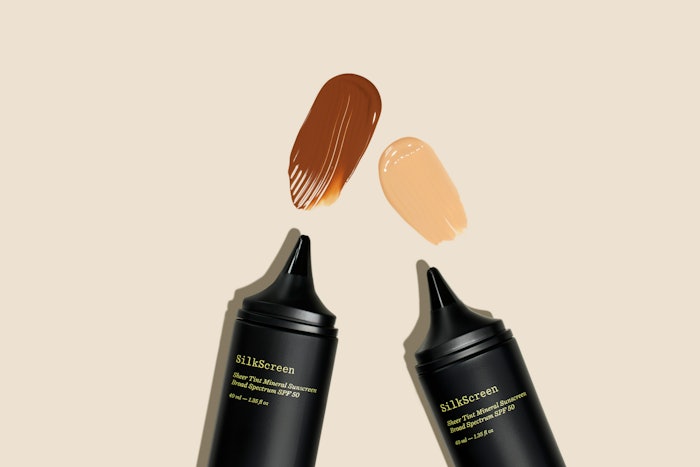 Agency by Curology has launched its first sunscreen, SilkScreen SPF 50, which is said to be hydrating, weightless and seamlessly melt into the skin.
The sunscreen is available in two tints: light-medium and medium-deep. They provide a light, sheer base to offset mineral sunscreen whitecast, blur imperfections and even out redness and skin tone.
SilkScreen not only offers UVA and UVB protection with mineral UV filters, but it also protects against blue light and environmental stressors such as pollution.
Whitney Tolpinrud, M.D., medical director at Agency, said, "Not only do skin care concerns change as we age, but they vary by person, which means consumers need products that evolve with their skin's unique needs. To complement our personalized Agency formulas, we created SilkScreen to actively protect aging skin against sun damage while working hard to keep up with your daily demands."