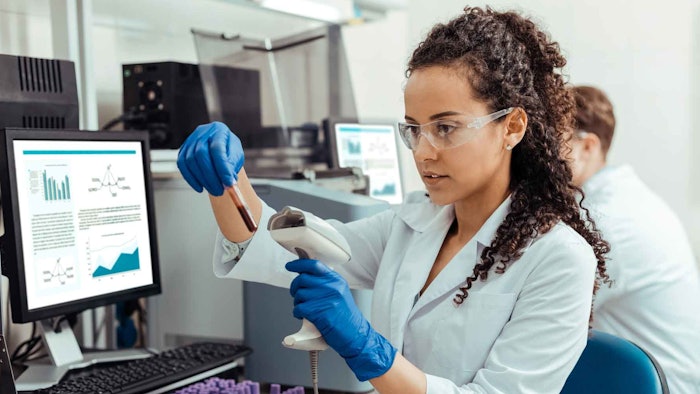 Viacheslav Yakobchuk
Clearstem Skincare, a clean beauty-focused brand, announced its telehealth debut with the launch of its Clearstem Acne Lab Test. Per the company, the test will introduce a "new era" of skin care by identifying consumers' unique root cause(s) of acne and providing a personalized treatment plan. 
Created in collaboration with Emily Morrow, an integrative and nutritional therapy practitioner and blood chemistry expert, and Rupa Health, the Clearstem Acne Lab Test analyzes blood samples for 80+ acne markers, such as blood urea nitrogen, creatinine and mean corpuscular volume, which according to the brand, contribute to the body's root causes of acne. Customers receive personalized results detailing a path to healthier skin, such as product, dietary and lifestyle recommendations.
See archived: Kao Dually Visualizes Vessels, Capillaries in Deep Skin Tissue
Kayleigh Christina, chief growth officer and co-founder of Clearstem Skincare, said, "After years of research we are beyond excited for people to find their exact root cause of acne through our Acne Lab Test and relieve themselves of the constant frustration and mental toll that struggling with acne takes."
Danielle Gronich, CEO and co-founder of Clearstem Skincare, added, "The Acne Lab Test is a game changer in the industry as it goes beyond the skin to uncover the markers of internal imbalance and provide definitive, personalized results."
The blood test is sold at clearstemskincare.com for $449, which includes lab tests, a personal root cause of acne report, analysis, protocol, blood draw and three free months of access to the brand's membership program.
See archived: A Dermatological View — Cutaneous Blood Flow in Aging Skin