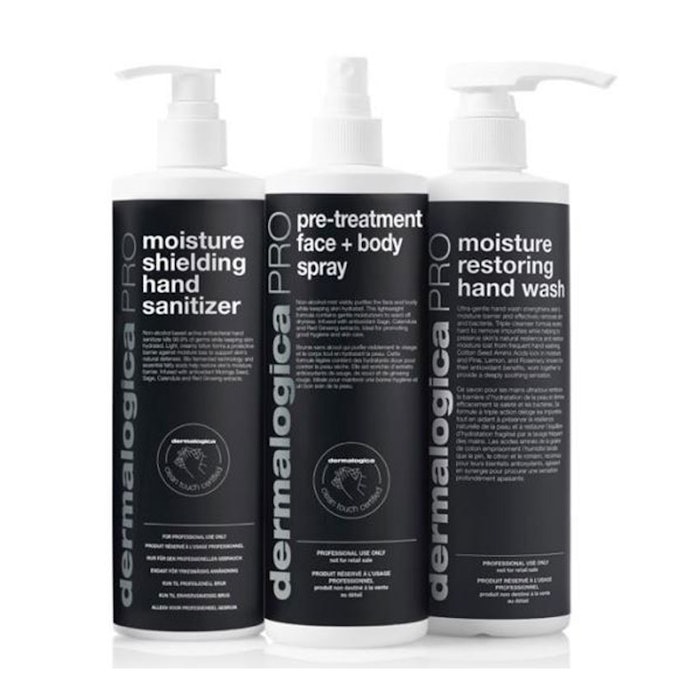 Pro Collection helps spa pros fight against COVID-19 with a purifying mist, hand sanitizer and moisture restoring hand wash.
Collection includes:
Pre-Treatment Face + Body Spray. Purifies the skin's surface with a blend of sage, calendula and red ginseng extracts. 
Moisture Shielding Hand Sanitizer. Taps Benzalkonium Chloride to kill 99.9 percent of germs. 
Moisture Restoring Hand Wash. Gently removes dirt and bacteria while protecting the skin's moisture barrier.
800-345-2761, www.​dermalogica.​com