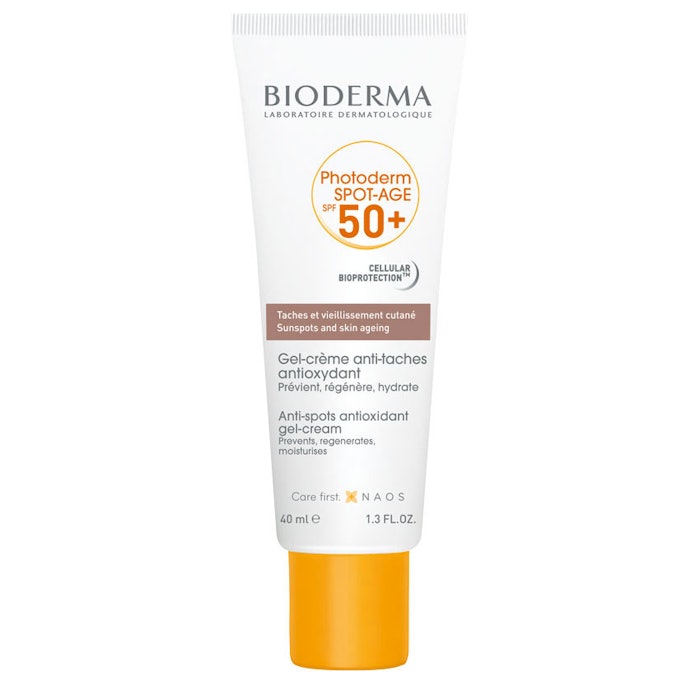 BIODERMA's Photoderm SPOT-AGE SPF50+ is an antioxidant sun care that prevents photo-aging, suitable for adults. It is also light, heat, humidity and water resistant, a makeup base and non-comedogenic. 
Key Benefits 
Cellular bioprotection that preserves and stimulates the natural defenses against the sun's harmful effects. 
Vitamin C, E & entella asiatica that reduces and prevents the visible signs of sunspots, wrinkles and loss of firmness.