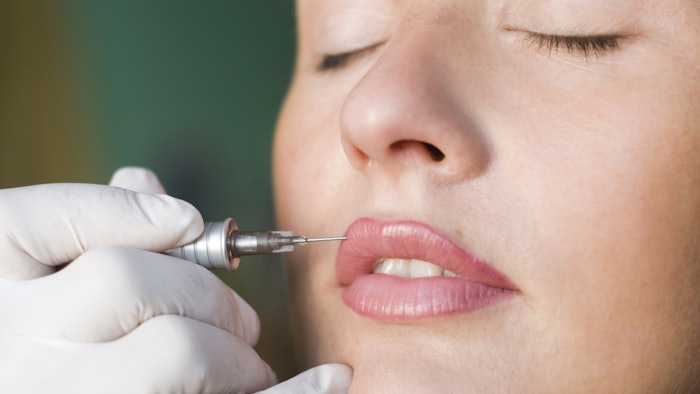 A Permanently Preserved Youthful Pout
Danijela Milovanovic is the founder and CEO of Esthetic World Beauty in Chicago, Illinois, an elite spa and school for permanent makeup applications. Milovanovic's mission has always been to make people feel beautiful and confident. With years of study, research and innovation, Milovanovic has changed the lives of many. The beauty world has come full circle and lip blushing is now taking the industry to a new level, utilizing subtle techniques to enhance one's beauty.
"Lip blushing procedures are growing in popularity, artists are eager to learn this technique and clients are requesting this procedure more and more each day," says Milovanovic.
What is Lip Blushing?
Misinformation has led others to believe that lip blushing is a "semi-permanent" tattoo, but it is very much permanent. According to the Society of Permanent Cosmetic Professionals (SPCP), lip blushing is a permanent pigment tattooed into the skin's upper dermal. Originating in Asia, its popularity quickly spread to Europe, where the technique was perfected and is now gaining traction in the United States.1
Due to the natural loss of pigment, lip blushing provides a solution to preserving a youthful pout by altering its color and shape. In essence, the client's lips are outlined along the vermillion border of the lips, followed by the deposit of color using tiny sterilized needles - ultimately providing the illusion of fuller lips.
Milovanovic emphasizes that each client's skin is different and the colors utilized are built on an individual's skin tone and undertones. Some clients require more color than others based on melanin correction - a process better known as lip neutralization.
Continue Reading our Digital Magazine for everything you need to know about lip blushing...
Kelly Hack holds a master of science degree in journalism, along with a versatile professional portfolio including investigative, educational, feature and profile writing. Hack strives to capitalize on her knowledge base to provide readers with information that is accurate, concise and pertinent.