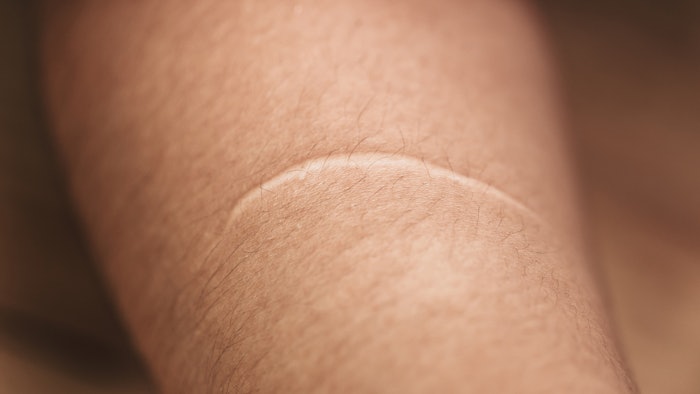 A literature review that included 58 studies and a total of 1,845 patients demostrated that medical microneedling (MN) provides signficant improvement, high patient satisfaction and a low rate of adverse events in the treatment of multiple scars types.
Related: Consensus Guidelines for Laser Scar Treament
For their study, published in Clinical, Cosmetic & Investigational Dermatology (December 22, 2020), Margit LW Juhasz, MD, and Joel L Cohen, MD, performed systematic review of the Medline database using search terms "microneedle," "microneedling," "micro needle" or "micro needling" and "scar." They included articles written in English that discussed the use of MN for the treatment of scars in human subjects, including acne scarring, hypertrophic or keloid scars, surgical scars, traumatic scars and those resulting from varicella or smallpox.
Studies included the use of MN or fractional radiofrequency MN (FRF-MN) used as monotherapy or in combination with topical, surgical or systemic modalities. The outcomes across the studies reviewed showed that MN and FRF-MN treatment resulted in clinical improvement of scar appearance from baseline with no serious adverse events.
Access the full study here.