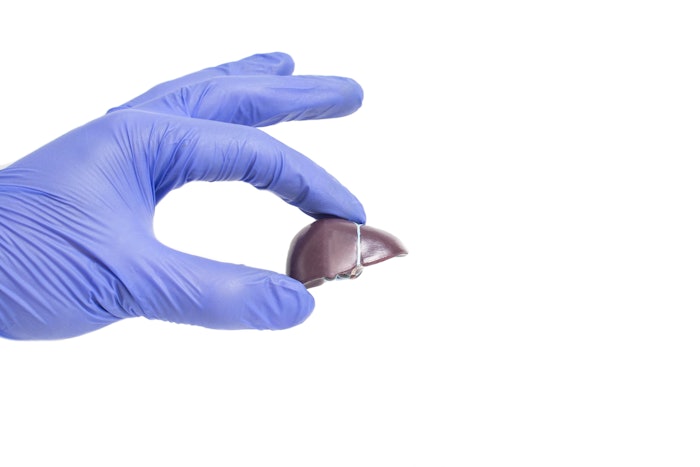 Soliton has initiated a second pre-clinical study in animals to examine the potential of its rapid acousic pulse (RAP) technology to treat liver fibrosis.
The company's initial animal study validated laboratory and histological assessments in a mouse model, which demonstrated that RAP therapy reduced the effects of induced liver fibrosis seven days following completion of carbon tetrachloride (CCL4) induction by 42%. Post treatment histology slides stained with picrosirius red (PSR) showed a lower percentage of fibrosis from a single two minute RAP treatment than the control group.
"We look forward to conducting further studies seeking to validate and build on the initial pre-clinical results our RAP device demonstrated in treating liver fibrosis. We believe our RAP device has the potential to become the first non-drug based treatment option that can treat liver fibrosis and, in turn, aid the estimated 6% to 7% of the world's population suffering from liver fibrosis," said Dr. Chris Capelli, vice chairman, CSO and co-founder of Soliton. "Our RAP technology has a strong scientific background, and we are excited to continue to explore its potential in adjacent medical and aesthetic applications."
The RAP device is currently FDA cleared for short-term improvement in the appearance of cellulite and is also indicated for use as an accessory to the 1064 nm Q-Switched laser for black ink tattoo removal in Fitzpatrick Skin Type I-III patients.