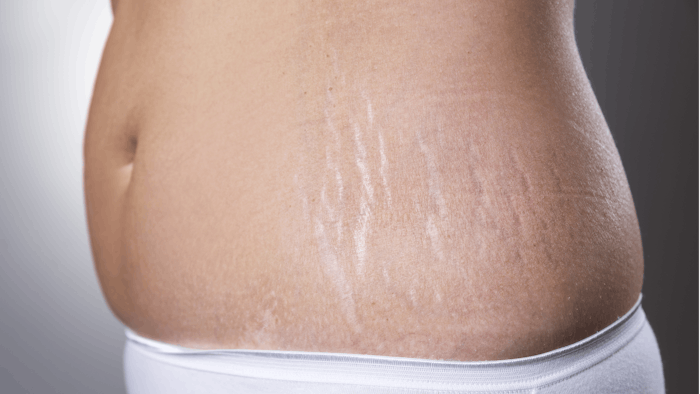 A randomized study found that CO2 laser and carboxytherapy are equally effective in treating striae distensae. For the study, published in Lasers in Surgery and Medicine (online first May 16, 2021), authors Eman H. Elmorsy, et al, treated 40 female patients with striae distensae on the abdomen.
Related: PRP vs. Microdermabrasion for Stretch Marks
Patients were placed randomly into one of two matched groups. Group 1 was treated with fractional CO2 laser resurfacing and group 2 with carboxytherapy. The investigators assessed outcomes using photographs and the Global Aesthetic Improvement Scale (GAIS).
In both groups, the most common causes of striae included pregnancy, obesity and long-term steroid use. Both groups showed a statistically significant improvement in both the width and length of striae with no statistically significant difference between them.
Related: Fractional CO2 + RF for Striae Distensae
Patient satisfaction was also comparable in both groups. The most common side effects included pain and post-inflammatory hyperpigmentation in group 1 and bruising at the injection site in group 2.