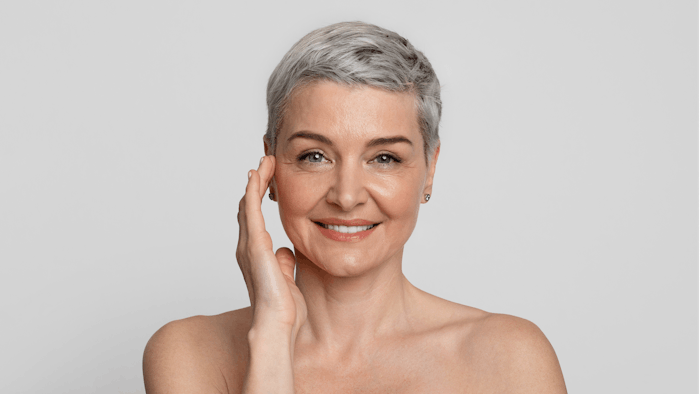 As we age, the distribution of fat in our faces changes—in some areas we experience loss of volume, in others areas we experience new bulges or drooping of fat. For their study, published in the Journal of Cosmetic Dermatology (May 26, 2021), Suruchi Garg, MD, et al, investigated the use of noninvasive monopolar radiofrequency (MRF) to repose drooping fat planes and aid in facial rejuvenation.
Related: Collagen Induction
Thirty subjects (25–65 years old) underwent three sessions of MRF (Exilis, BTL Aesthetics) with a modified protocol at weekly intervals. The researchers assessed outcomes at baseline and four weeks after the final session according to the global drooping and wrinkles classification and scoring system (GDWCSS). Two patients were analyzed with ultrasound and Vectra-H1 imaging for changes in subcutaneous fat depth and volume over different facial areas, respectively.
Related: RF Reduces Vessel Density and Inflammation in Rosacea-prone Skin
The study found improvement in all parameters (volume alteration and wrinkles) of the GDWCSS. In cases that had baseline severe (grade 4) temporal fat loss, malar fat loss, periorbital hollowing and puffiness, the improvement was statistically significant. The results of imaging supported the clinical findings.
The authors noted that MRF targets facial collagen as deep as the facial fat pads, which results in a "reversal" of the grooves and bulges of aging with volume re-distribution and favorable "remolding" of fat pads. "The result is simultaneous skin tightening, lifting and contouring in manner that is natural, regenerative and corrective," they write.