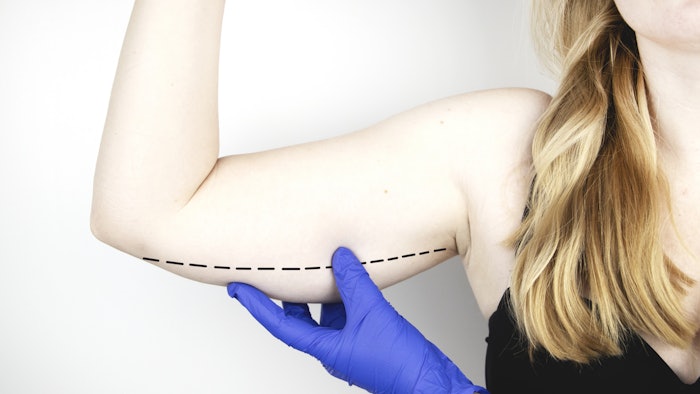 Bruce Katz, MD, and Diane Duncan, MD, FACS, investigated the effect of High-Intensity Focused Electromagnetic Field (HIFEM) on adipose tissue and muscle mass located in upper arms and calves. They published their findings in the July 2021 issue of the Journal of Drugs in Dermatology. 
Related: HIFEM Procedure Reduces Visceral Adipose Tissue
The study included 20 subjects (45.10±15.19 years, 24.44±3.22 kg/m2) who underwent four sessions of the HIFEM treatment on the arms and calves (20 minutes per muscle group). Seven patients were treated over their biceps and triceps, four patients over calves and nine patients underwent treatment of both upper arms and calves. The researchers used ultrasound to evaluate changes in adipose and muscle tissue of musculus biceps brachii, triceps brachii and gastrocnemius at one, three and six months postprodecure. 
In addition outcomes were compared to the baseline through the use of digital photographs, weight measurements, and patient satisfaction and comfort questionnaires. 
Related: Podcast Integrating Weight Management Services
The ultrasound images revealed a significant increase in the muscle mass of all studied muscles. The most notable improvement was in the biceps brachii (+16.13% at three months). The fat deposits over arms and calves showed significant improvement, reaching -15.12% at three months. The results peaked at three months and were sustained up to six months, and patients were highly satisfied with the treatment. 
The authors concluded that the HIFEM procedure is effective for muscle toning and fat reduction in arms and calves. The results suggest that the use of the HIFEM procedure is not limited only to abdominal and buttock shaping, but it is also effective for toning of arms and calves.