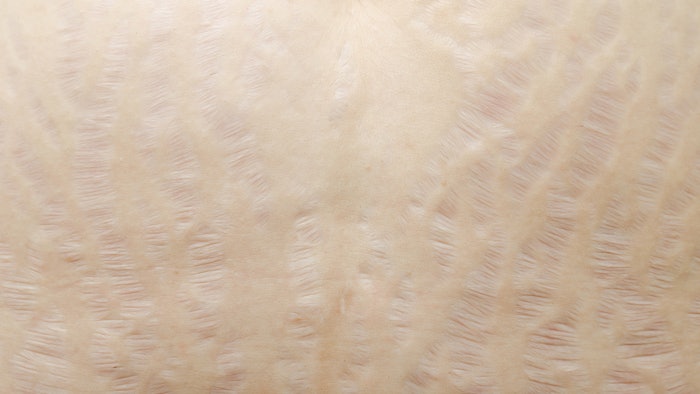 Both fractional radiofrequency (RF)-based microneedling and fractional Er:YAG laser are effective treatments for striae alba (SA), with RF microneedling showing slight benefits for epidermal thickening, according to the outcomes of a split-body study published in Lasers in Surgery and Medicine (August 2021). 
Related: CO2 Laser vs. Carboxytherapy for Striae Distensae
Investigators Hesham A. Nada MD, et al, treated 20 female patients with SA. The patients were treated with 2,940 nm fractional Er:YAG laser on side of the body, while the other side was treated with the fractional RF microneedling (FMR).
Following treatment there was a significant reduction in the width of the widest striae on both sides with no significant difference between the sides. Using optical coherence tomography, all patients demonstrated a mean significant increase in epidermal thickness; however, the FMR-treated sites showed significantly better results when compared with the ER:YAG-treated sides. Scar improvements did not correlate to skin type, duration or site of the striae with either treatment modality.
Related: Fractional CO2 + RF for Stretch Marks
The authors concluded that, "Er:YAG and FMR represent two safe, effective, tolerable modalities for treating SA and are associated with minimal side effects."