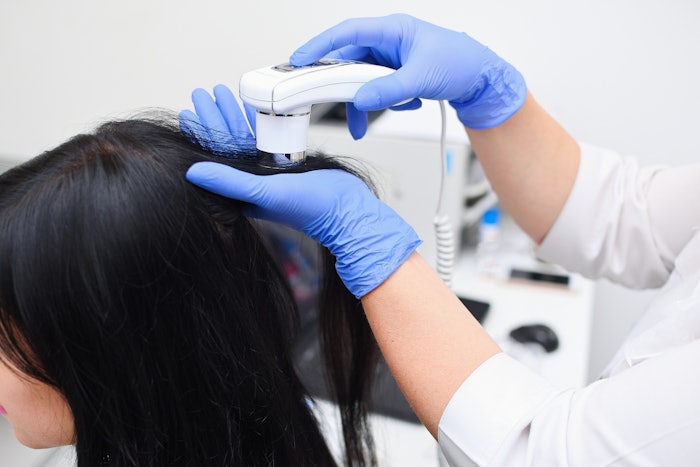 While scalp micropigmentation (SMP) is a useful technique to camoflauge hair loss, researchers sought to investigate and demonstrate the safety and efficacy of a 1,064 nm picosecond Nd:YAG laser for the removal of undesirable SMP. Their results were published in the Journal of Lasers in Surgery and Medicine (Sept. 2021). 
Related: Choosing the Right Tools and Treatments for Tattoo Removal
This case series included four patients who were presented with undesirable SMP. Following induction of adequate cutaneous anesthesia, a 1,064 nm picosecond Nd:YAG laser was applied to all surface areas with SMP. The post-operative care included 1% dimethicone ointment applied twice daily to the affected area for three to seven days. The patients were evaluated after three to four weeks and additional treatment sessions were undertaken if necessary. 
Related: Picosecond Laser Tattoo Removal in Skin Types III and IV
After one to three treatment sessions in all cases the clearance of SMP was achieved. There were no unexpected adverse events. The authors concluded that picosecond Nd:YAG laser is a great treatment option for undesireable SMP. It is safe and effective and typically requires fewer treatment sessions than traditional tattoo removal.