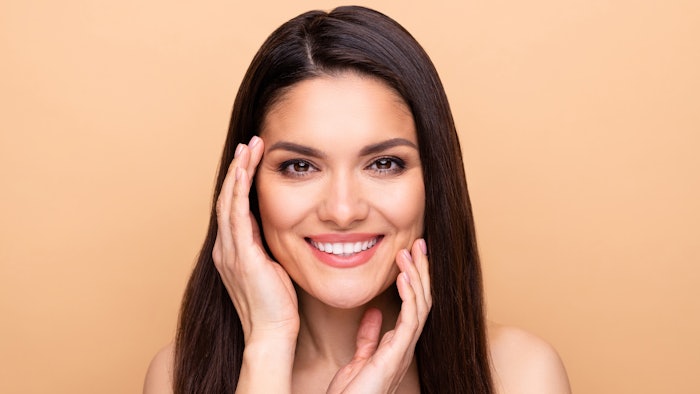 Alison Kang. MD, and Suzanne L. Kilmer, MD, evaluated the safety and performance of fractional radiofrequency (FRF) technology (up to 124 mJ per pin) for the treatment of facial rhytids (emphasizing the upper lip and perioral areas). They found a statistically significant reduction in rhytids and published their findings in the Journal of Drugs in Dermatology (January 2022). 
Related: Restylane Silk vs. Belotero Balance for Superficial Perioral Rhytids
Ten subjects (average age 62.7 years) received a series of three FRF treatments to the full face, spaced three to five weeks apart. Immediately after treatment, the subjects were asked to assess pain and tolerability of the treatment, and subject satisfaction questionnaires were completed at follow-up visits at 6 and 12 weeks post final treatment. 
Three blinded evaluators graded before and after photographs using the Fitzpatrick Wrinkle and Elastosis Scale (FWES) and the Global Aesthetic Improvement Scale (GAIS). 
Related: Nanofractional RF for Rhytids and Acne Scars
When evaluated by blind evaluators, the overall face FWES score improved from 5.97 at baseline to 5.78 at the 12-week follow-up. The GAIS improved by 0.4 points and was significant compared to baseline (P = 0.0004). A statistically significant reduction in rhytids of the upper lip and the perioral area was found with no adverse events being recorded. 
Subject satisfaction was high with an average score of 3.2 ("satisfied") out of 4, while the pain was rated "mild to moderate" with an average of 3.9 on an 11-point Wong-Baker FACES Scale. Nine of the 10 subjects reported either mild, moderate or significant improvement to their treatment area, and 80% of subjects reported that they would recommend the treatment to a friend.