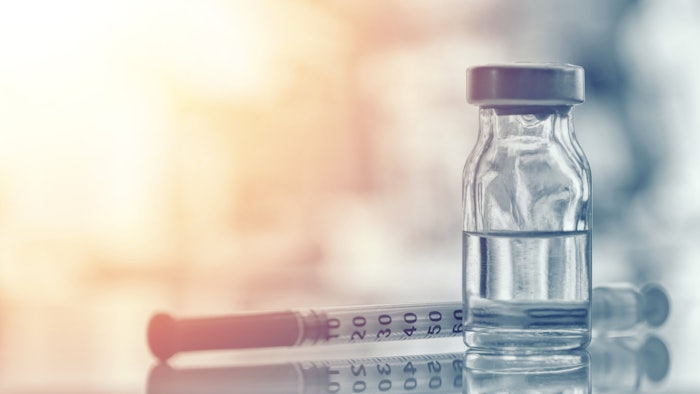 A study published in Plastic and Reconstructive Surgery (August 2020) found evident bone resorption in the mentum following mandibular injection of 1 ml or more of hyaluronic acid (HA) filler. In the study, the authors analyzed the impact of HA on bone resorption in the mentum as well as influencing factors, including injection volume, injection interval, the number of injections, product and complications. 
The authors compared the computed tomographic scans of patients with or without mentum augmentation using HA. The semimandibular bone resorption index was calculated as the ratio of bone thickness in the incisive fossa to that in the mandibular symphysis.  
The study evaluated 80 patients and 160 cases from January 2014 to June 2019. The bone resorption index in the HA injection cohort was significantly lower than the controls. Patients who were injected with 1 ml or more per service were more susceptible to bone erosion. No reduced aesthetic outcomes were noted, and there was no significant difference between the one- versus multiple-injection groups and short-injection-interval versus long-injection-interval (≥6 months) groups . 
The authors concluded that HA injection could induce bone resorption in the mentum, but the aesthetics were not impaired, and recommended that large-volume injection of HA should be performed with caution and patients should be informed about this potential complication preoperatively.