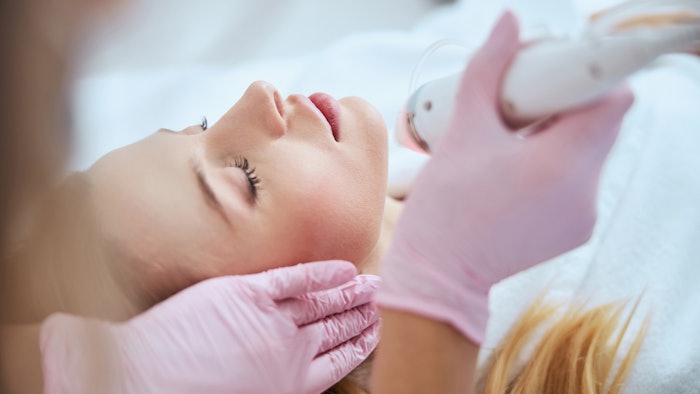 A four-and-a-half-year chart review performed by physicians at the Laser & Skin Surgery Center of New York in New York City, and published in the Journal of Cosmetic Dermatology (April 2021) revealed no increased risk of adverse events when radiofrequency-based microneedling treatments are combined with cosmetic injectables.
Related: Effects of Energy-based Devices on HA Filler
Jordan V. Wang MD, MBE, MBA,  Alexander Valiga, MD,  Christian A. Albornoz, MD, and Roy G. Geronemus, MD, performed a retrospective chart review of patients who underwent single‐session facial treatments with radiofrequency microneedling and cosmetic injectables over a four-and-a-half-year period.
They noted that theoretical risks of combining energy‐based treatment with neuromodulator injections include unintentional spread, leading to eyelid ptosis and asymmetry. Potential risks with soft‐tissue fillers include unexpected loss of filler volume, necrosis, burns and/or product migration. They found no documented adverse events recorded related to the combination treatments.