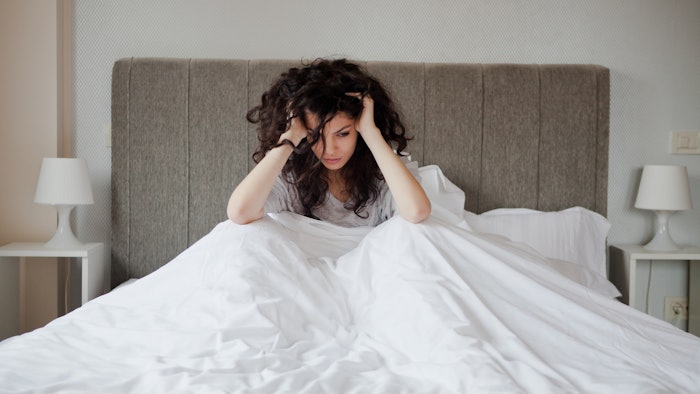 Authors Qilin Zhang, et al, evaluated the safety and efficacy of botulinum toxin A (BoNT/A) in the treatment of depression in a study that was published in Brain and Behavior. The study compared BoNT/A to sertraline, a selective serotonin reuptake inhibitor, in patients diagnosed with depression. 
Related: Study Finds Botox Injections Can Alleviate Depression
The study included a total of 76 patients with 52 assigned to the BoNT/A group and 24 assigned to the sertraline control group. For the BoNT/A group, BoNT/A was injected into the frowning muscle, depressor muscle, occiptial frontalis muscle, lateral canthus and bilateral temporal region at 20 sites. A total of 100 units of BoNT/A was given during the study with five units being administered per site.
Patients in the control group were medicated with sertraline 50-200 mg (114.58 ± 52.08 mg) per day. Depression was assessed by the 17-item Hamilton Depression Scale (HAMD-17), 14-item Hamilton Anxiety Scale (HAMA-14), Self-rating Depression Scale (SDS) and Self-rating Anxiety Scale (SAS). All of the participants were followed up with for 12 weeks. 
Related: The Latest Botulinum Toxin Dosages and Indications
At 12 weeks, HAMD, HAMA, SDS and SAS scores had decreased significantly in both groups. Overall, there were no differences in decreased magnitutde between the two groups. The HAMA, SDS and SAS results showed that the onset time of BoNT/A was earlier than that of sertraline. Side effect rates were 15.38% for BoNT/A and 33.33% for sertraline. 
Related: [Survey] The Impact of Skin Imperfections on Consumers' Mental Health
The quthors concluded that the efficacy of BoNT/A injections was comparable with the established antidepressant sertraline medication. The onset time of BoNT/A was earlier than sertraline, and it proved to have a smaller proportion of side effects, demonstrating that BoNT/A could be a safe and effective option for the treatment of depression.