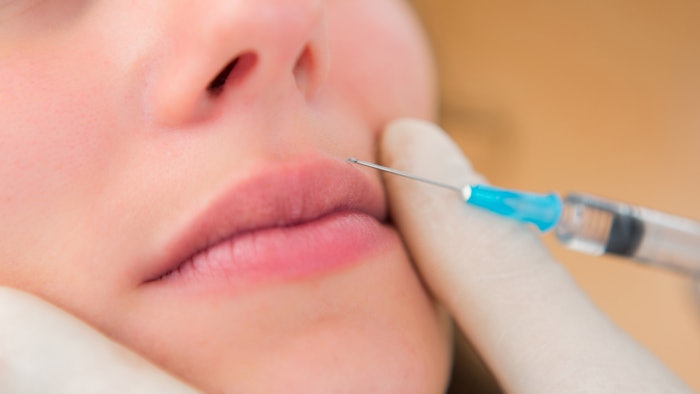 Researchers in Austria and the U.K. have shared a potential new indication for platelet-rich fibrin (PRF): perioral rejuvenation. For their prospective, single-center study, published in the Journal of Cosmetic Dermatology (September 24, 2021), they treated 10 subjects with an injectable PRF preparation, know as i-PRF+.
Related: Achieving Optimal Outcomes with Lip Fillers
Each subject received a single intradermal injection of i-PRF+ in the upper and lower lips (5 ml in each quadrant, total ~2 ml). Participants were followed for three months post-procedure. The authors assessed outcomes both qualitatively through a subjective patient-reported outcome (FACE-Q) assessment and quantitatively by performing an objective 3D skin surface volume analysis (ProFace) at baseline and after three months.
Related: Platelet-rich Fibrin Improves Skin Texture
The FACE-Q scale scores showed statistically significant improvement from baseline. Satisfaction with lip lines also showed a numerical improvement. The treatment did not change overall lip volume, which was unchanged at the three month follow up.