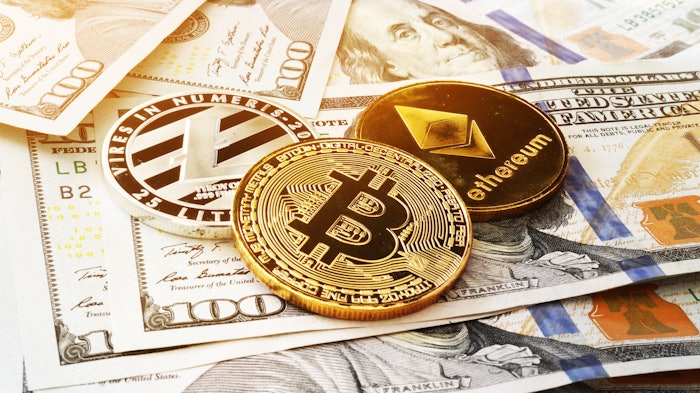 Adding Cryptocurrency as a Payment Option
Digital cryptocurrencies enable direct peer-to-peer transactions using a secure and decentralized system based in trust between the parties involved. This allows for the safe, fast and predominantly transparent exchange of money without the need for third-party involvement. It also aligns with the patient-centered care approach by taking into consideration individual patient preferences and values. A study published in the Aesthetic Surgery Journal (November 2022) explores the possibilities for business growth through adding cryptocurrency transactions to a plastic surgery practice and business model.
Related: Providing Options For Patient Financing

Advantages & Disadvantages
With cryptocurrency continuing to grow in popularity, particularly in light of the current economic state, plastic surgeons may do well to get ahead of the game and broaden their methods of accepting payments, thereby also increasing the effectiveness of their business model and practices. Adding cryptocurrency as a payment option is straightforward, requiring only the creation of a digital wallet followed by choosing and implementing a payment processing tool. Once these steps have been made, accepting cryptocurrency for patient transactions is a convenient and practical option.
The study reviews the advantages and disadvantages of using cryptocurrency in a plastic surgery practice, focusing on how to successfully take advantage of the unique opportunity cryptocurrency offers for business growth and innovation. The authors highlight and give a detailed outline of the necessary basics of successfully adding and implementing cryptocurrency transactions to a plastic surgery practice and business model.