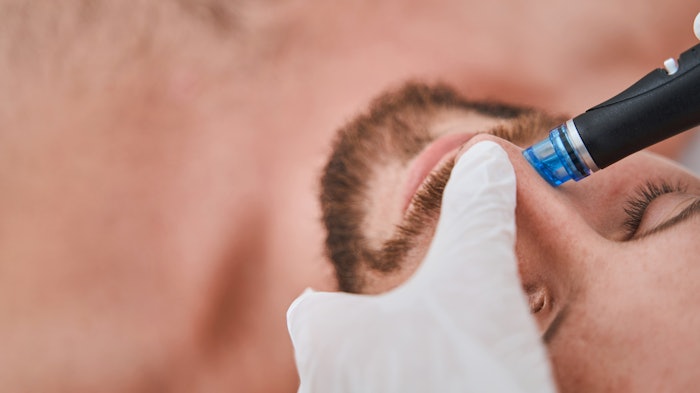 Hydafacial is now clinically reported to improve acne skin concerns, according to a study published in the peer-reviewed Journal of Clinical and Aesthetic Dermatology (JCAD). 
The study entitled, "Efficacy and Tolerability of Hydrafacial Clarifying Treatment Series in the Treatment of Active Acne Vulgaris," revealed that 100% of study participants reported clearer, less inflamed skin after receiving a series of clarifying treatments with Hydrafacial's vortex fusion device and blue LED light. 
Related: Boosted Skin Care: Hydrafacial AHA Booster Collaboration Launches
During the 12 week assessment, study participants, ranging from age 19-48 with varied skin tones, received a clarifying Hydrafacial treatment from a trained esthetician every two weeks. All participants experiences significant improvement in acne severity, finding they have fewer acne lesions and cleaner, less inflamed skin. 
The participants also reported a significant boost in confidence in their appearance at the conclusion of the study, growing from 40% feeling more confident after their first facial, to 100% after their final treatment.