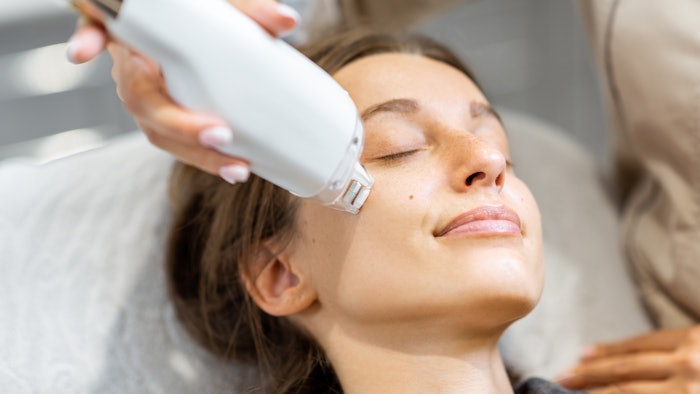 rh2010 - stock.adobe.com
Medical spa sales are estimated to grow by more than 40% in 2023, according to Kline Group's new report on Multi-Site Skin Care and Wellness Destinations. The report also indicates that the medical spa market is consistently growing and outpacing competitors within the total medical-dispensed skin care channel.
Kline's new report delves into the world of medical spas, offering a look at the fastest-moving outlets and insider insights, including the average spend per visit, customer profiles and the services that are driving rapid growth.
Related: Consumers are Still Spending on Professional Skin Care Despite Fear of Recession
One sign of growth is the increasing number of medspa outlets. There were 1,000 more medical spa outlets in the United States in 2022 compared to the previous year, according to the American Medical Spa Association (AmSpa), a surge driven by a shift in consumer preferences toward the overall holistic wellness experience offered by multi-site medical spas.
These modern medical spas are not just for women. With their gender-neutral interiors and serene atmosphere, they are attracting a diverse range of clients, including men. Staffed by licensed professionals such as nurse injectors, physician assistants, and dermatologists, these spas are at the forefront of innovation, utilizing cutting-edge treatments and aesthetic devices to deliver unparalleled results.
They are incorporating services such as fertility and mental health support, creating a one-stop destination for those seeking a comprehensive wellness experience. Consumers are willing to invest in these high-ticket services, recognizing the value they provide.